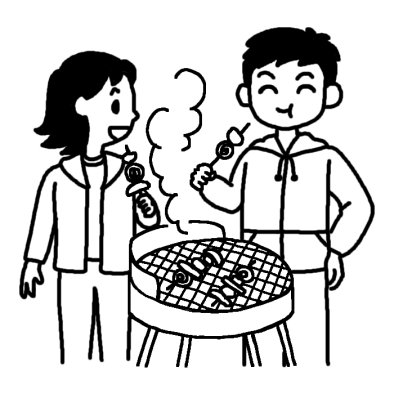 It seems that summer is finally here. This past Sunday Eileen and I cooked out for the first time, grilling shrimp and veggies. Yesterday Eileen got up and announced that "today is weaving day" and spent the day working on her loom prepping it for weaving.
I went over to church to practice in the morning. I'm still experimenting with my energy levels which seem to fall after treadmilling. By rehearsing earlier in the day I have more energy for organ practice. I spent over an hour on the upcoming Mozart piece. It is coming together a bit. After working on it very slowly, I was able to play it several times at a bit quicker tempo. I'm not shooting for the tempo of the video the groom passed on to me, but as usual looking for a convincing tempo that I think works.
I spent another hour reading through Vierne and Bach. I'm thinking of reviving the D major prelude and fugue.
I have had a long and comical relationship to this piece. Having bombed on learning  it by myself in between my bachelors and masters degree, I went to grad school with it on my mind. Subsequently, I learned and performed it on a grad recital. Since then I periodically revive it. Now might be the time to do so again.
It was gratifying to have the energy to goof off and read a bunch of Bach yesterday.
My playing and rehearsing skills continue to incrementally improve so that this kind of reading becomes more satisfying and much more accurate.
For some reason I have been thinking about old friends who have decided for one reason or another to shun me or keep me at a distance. But I like my solitude, that's for sure. I miss people but certainly do not want to keep up relationships if it's not mutual. It occurs to me that one of the important things about aging well is having a social life. This may not be for me, since I am such a hermit.
I've also been noticing the degree to which people I care about are using very biased sources for stuff on Facebooger. I wonder how self buy valium goa reflective they are about their choices of what to "share" with others there.
By the way, this includes both people I agree with (dam liberals) and disagree with (right wingers).
But I continue to feel very lucky. Lucky to have a companion like Eileen, lucky to have my passion for music, books and Greek.
Lucky me.
Ran across this recently. It was shared by a musician who said to be sure and listen to part 2. It looks long and most likely is a bit academically conservative. But still it's on my list of stuff to watch at some point.
This news story is an interesting combination of a calm librarian and hysterical politicians. the library person loses, of course.
So many of these science news stories seem like the sci fi of my youth. Cool!
I didn't see an obit for this person but this description of her memorial gives a glimpse of someone extraordinary.
Always on my mind, since this is the currency of our politics.
British politicians of the right and left cannot convince the US to release a prisoner.
I have this bookmarked to read.
Some historical perspective missing from much of the reporting on this controversy.
I wonder how this relates to how right wing thinking now dominates America with the message of anti-government. "a wave of political negation, a rejection of the whole political establishment." … "Let's face it," he said. "Both parties are really right wing, one is perhaps just a bit more right wing."
This is a long read. Lots of info about black ops.