Got up this morning and read in Among Empires by Charles Maier and then finished chapter 1 "The Crisis of Profligacy" in Bacevich's The Limits of Power.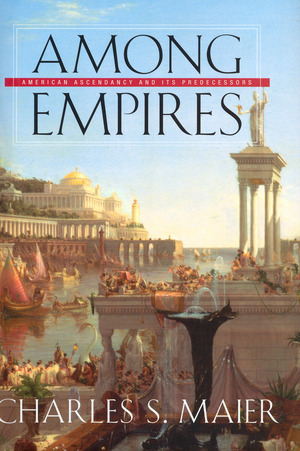 Maier has an exceptional mind.
The history of empires and frontiers is not a central interest of mine. But I love the way this man moves throughout history and illuminates much of the madness that is going on today.
Discussing America's global influence and presence he writes:
"Such a radiation of influence raises anew the question already posed whether America enjoys a post-territorial empire. However, it suggests a further question as well: whether the diffuse agents—banking, business, universities, media—that are based in the United States should even be seen as part of American national power. The first is a question about the contemporary evidence of frontiers and territory, traditionally conceived.

The second is an inquiry about the relationship of formally private and formally public institutions."
This paragraph is typical of the book.
Bacevich quickly footnotes Maier in his beginning pages.
He is writing specifically about America's crisis regarding the tension and inter-relatedness between foreign and domestic policy.
He believes that America has been denying the choice it has made between domestic responsible behavior and exploitative behavior abroad to support irresponsible consumption at home.
He cites Maier's ideas of America as  "Empire of Production" morphing into an "Empire of Consumption" in the latter part of the 20th century.
His criticisms are bi-partisan and focus mostly on leadership from Jimmy Carter to George W. Bush (the book was published in 2008…. I'm sure he would add Obama to this list now).
"Is freedom just another word for many things to buy?" asks an article in a 2006 NYT magazine.  Do we as a country hide our eyes from the choice we have made: "We have two choices. Either we change the way we live, or we must change the way they live. We choose the latter." The words of Donald Rumsfeld as Secretary of Defense in Oct 2001 after 9/11.
I have come to the wisdom in my life that the only person I really can truly affect and change is myself. I wonder if there is some sort of corollary lurking around in world politics. Bacevich at least believes that we have ignored the solution to our internal troubles by modifying our consumption and sought solutions to our insatiable needs for consuming outside our borders (in importing goods, credit and oil).
Profligacy is defined as "utterly shameless immoral or dissipated ; thoroughly dissolute" or "recklessly prodigal or extravagant." Even accepting the milder definition, I feel like this describes American attitudes. I can even see it in myself. I feel extravagant that I have a good life. I have a place to sleep, excellent food to eat, invaluable companionship and love from people, and a passion for a musical life.
And I'm on the margins of our powerful country. Food for thought.
*********************************************************************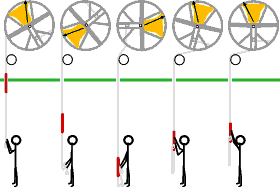 In Paris, Bells at Notre Dame Will Be Replaced – NYTimes.com
Interesting dilemma examined from several points of view.
**********************************************************************
An Indiana School System Goes Digital – NYTimes.com
I was talking to my wife about this one over dinner last night. She wondered (and I didn't see this in the article) if they still used paper and pencil to solve equations.
*********************************************************************
Elizabeth Warren's Fighting Words Draw Return Fire From G.O.P. Rivals – NYTimes.com
Elizabeth Warren seems to me to be accurately pointing to problems in our society. Odd behavior for a politician.
**********************************************************************
Civil Rights and Resisting Arrest – NYTimes.com
People who defend policemen would say this guy is a bad apple. True. But I also see it as evidence that racism is a live and well in the good old USA.
**********************************************************************