Daughter Sarah texted me telling me she was sorry to hear that my work was  a bit trying last week. I should clarify that my life is going extraordinarily well these days.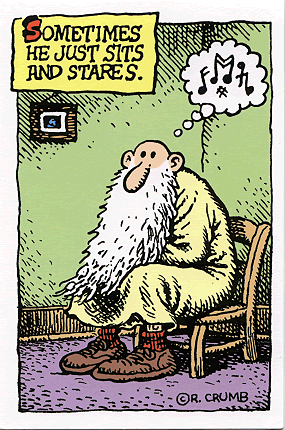 I am feeling copacetic.
After an excellent vacation, I am trying to continue to stay in a good place.
Part of doing this is examining my own work habits and maybe more important my a continual examination of my own emotional habits. I have been giving a lot of thought to the ideas of Daniel Siegel. I'm trying to finish his book, Mind: A Journey to the Heart of Being Human. In addition, I have listened to a couple of videos he has on YouTube. I plan on asking my therapist just exactly how he came to know about Siegel.
When I told him I was reading one of Siegel's books, he said he hadn't read any of them. I had the impression that he had either watched him online or probably more likely went to a workshop he gave.
I want to stay in a good place but I also want to grow. Self understanding is a high value for me at this time in my life. Siegel and my therapist help me understand myself better.
Last week was a learning experience for me and I am still processing it and thinking about how to handle myself at church this year.
My books came in the mail from the D. C. bookshop, Politics and Prose. In the meantime I am re-reading both Pale Fire by Nabokov and Song of Solomon by Morrison. The second read in each case is proving very rewarding.
The simple bottom line is that I would like to spend more of my time reading and thinking. Since I only have so much time, I am looking for ways to do my job efficiently and with less effort so I can more time for reading and thinking.
It also helps that I have been exercising daily since May 1 of this year. Yesterday, Eileen had an Alto breakfast, so I had to go the Farmers Market by myself. Then, I decided I needed to go in person to Meijer to pick up a prescription. While I was there I went ahead and picked up everything on our list (on a Saturday!!). Then, after lunch with Eileen I went to church to prep for this morning.
It was interesting that I didn't feel run down by all this activity. I think I may have a bit more energy probably directly connected with exercising.
Getting back to the Siegel ideas, something that I am finding intriguing is the value he gives to sending positive thoughts toward the people you care about (and others). I went through his Wheel of Awareness the other day while doing my daily running (link to the video I listened to on Youtube). This is kind of a bogus way to do it, but I was curious just what it was. I put on this video and it turned out to be Siegel taking a group through the exercise, so I just went along as best I could while running in place.
It's really just a systematic exercising of focusing one's attention  and awareness on 1. your senses, 2. your body, 3. your thinking process and awareness, and 4. others. In the relational section 4, Siegel asks you to send thoughts of kindness and love to people. It's kind of new agey but it got me thinking.
He is big into quantum physics. You know the drill. There is a theory that the act of observation determines whether a phenomenon exists as a wave or a particle.
So there exists the possibility that focusing our attention can change physical phenomena. Link this idea to the concept that mind exists between us as much as it is localized in one body. In this linked video, Siegel talks about mind and teaching children the concepts of naming their emotions and then learning self-regulation.  I think this implies some good old self-differentiation. The result is that our emotions and the way we regulate them exists in a real way and have a physical effect on ourselves, those we are in contact with, and even just those we think about.
This starts to remind me of the idea of prayer. Weird, huh?
Anyway, it has me reassessing my self now and how I have behaved in my life.
I know I'm not expressing this stuff clearly, but it's just something I'm working on. Siegel's area is called interpersonal neurobiology. I'm fascinated and plan to learn more if I can.
Now to go read and think.