So, to pick up where I left off yesterday, I did go practice, but only for an hour. I was tired.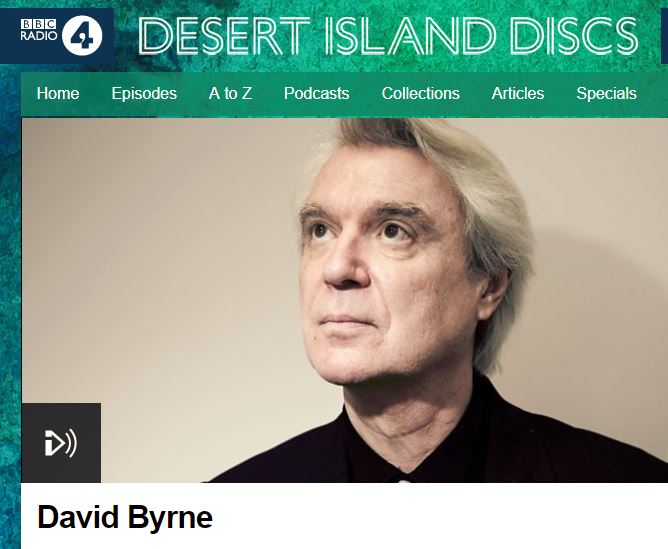 This morning I listened to David Byrne's Desert Island Disc show on a BBC Podcast. While I admire Byrne's curiosity and much of his music, it seems to me that his interests do not extend to the historical music. This puzzles me about musicians. Their ability to limit themselves to knowing a small span of music in an age where so much music is available.
I think Byrne spent his musical life looking for what was happening around him. It feels like he is satisfied to live on the cusp of what is happening now, instead of learning more about where it came from. Take the last record on the show. It's a pseudo gospel piece. Nothing wrong with that. But there is so much good gospel music out there, it's kind of odd that Byrne chose this nondescript little piece.
Listening to him talk helps me understand his book about music better. When I read it, I did glean some insights from it. But I was also dazzled by his ignorance and outright mis-understandings in some areas of music. I remember talking to my piano trio players about it. They said I should write the publisher. But I was disinclined to do so.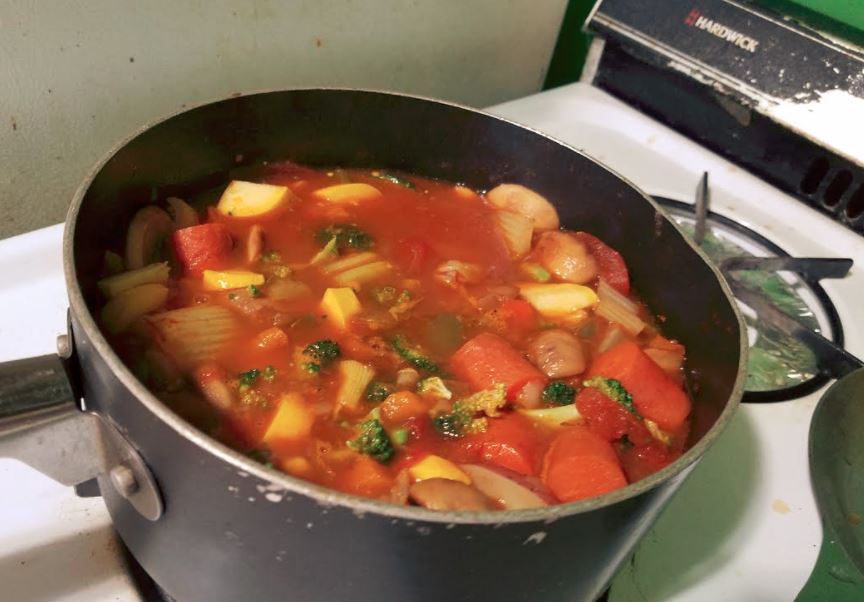 This morning I decided to use up a bunch of veggies in the fridge and improvise a vegetable stew. Eileen has been making beef stew for herself lately. It smells great. When she makes chili, she often makes a veggie version for me. I thought I could do something similar with her beef stew. Plus I had veggies to use up.
So I cooked up some mushrooms in butter. In another pot, I gentle simmered a bunch of garlic slivers in olive oil. I combined these. In the empty pot, I added a little more oil, then simmered diced onion and pepper. Combined this with the rest of previous ingredients and added some frozen corn and simmered for a while. While it was simmering I mixed some veggie bouillon with some home made stewed tomatoes and then added. I cut up chunks of carrot, potato, and celery and put them in the pot. Simmered for forty minutes, then added broccoli and squash for an additional 5 minutes.
Judging from how cooked the broccoli is, I could have simply added the broccoli and squash and turned off the heat. But no matter. It looks good.
Eileen got  up and said she was going to make chili today. Now, she doesn't have to make a veggie version since I have all this veggie stew.