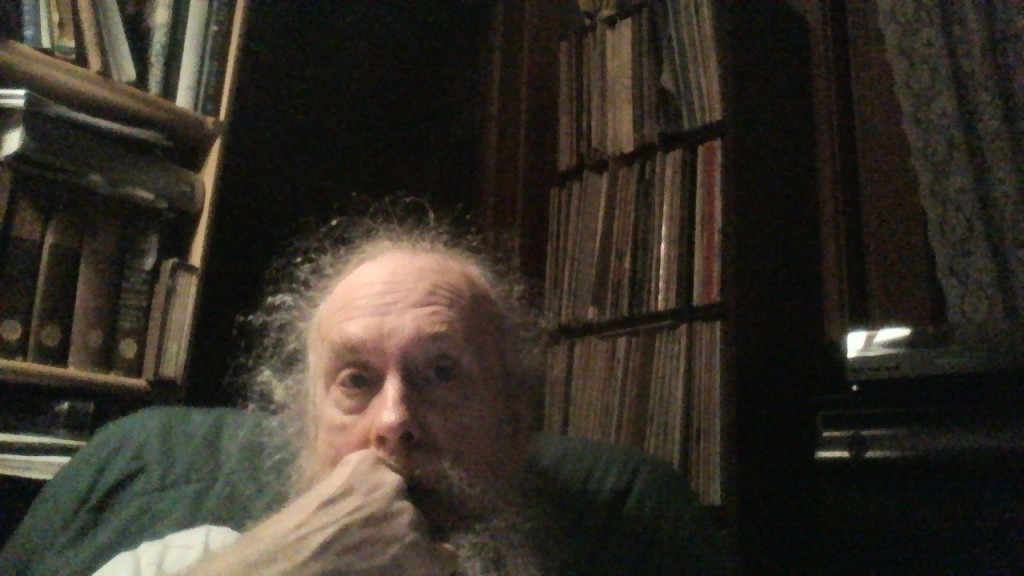 I am feeling more rested today. As I review this past week, anticipating my conversation with my therapist this morning, it occurs to me that it's been an intense time. It's even been hard on Eileen. But now we are in a different phase. I did get my exercising in yesterday. After the funeral, I even spent some time playing the Pasi just for fun. I haven't been able to do much of that. I would have gone back in the afternoon but I was too tired.
My brother Mark asked for a Finale recording of "Mental Floss." Finale  can make these silly recordings of it playing whatever it has in written document. They are goofy. I am thinking instead of making a little mp3 of this piece. When I do, I will post it here along with the corrected version of the music itself.
I received a very nice email from Craig Cramer. He complimented my playing, mentioning that the Hampton was a handful.  I admit to feeling a bit better about my playing after this little experience.
I think I'm going to close here and work on updating my Finale doc of "Mental Floss."
I wonder if better fact checking at the court will happen in an age of willful lies.
Some interesting back story on the phrase and the evolving concept.
Important cultural oasis threatened by this woman's death.