Eileen and I decided not to get each other gifts this Christmas. It was Eileen's idea because she has such problems figuring out what to get the guy who has everything he wants. I, of course, was happy to spend money on books I wanted. I put them under the tree unwrapped.
But…..
Yesterday it was bugging me that we wouldn't have anything to open on Christmas Day together. Despite my over all Scroogeness this bothered me. So I sneaked over to the bookstore and bought us each a book for Christmas Day.
I know. I know. I'm buying myself more books. But this seems to have worked in assuaging Eileen's objection that I didn't keep my promise of not buying her anything.
I also sneaked over the florist and bought a big bunch of roses to surprise her (us) with this morning.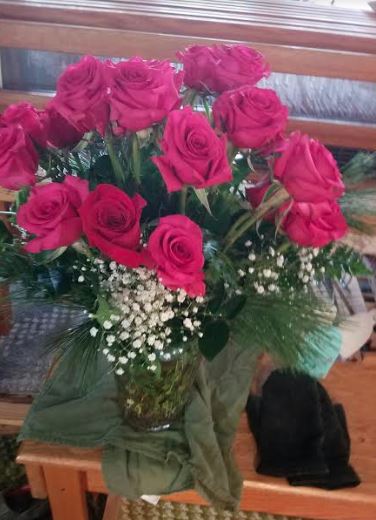 I think that helped convince her that I didn't cheat too much.
I bought her a copy of Margaret Atwood's new book.
She already bought herself the ebook, but seemed to like having a real copy at her disposal.
I wanted to buy something for myself and glanced at some Dante translations. I wasn't satisfied with them. But I spotted a new paperback edition of T. S. Eliot's poems.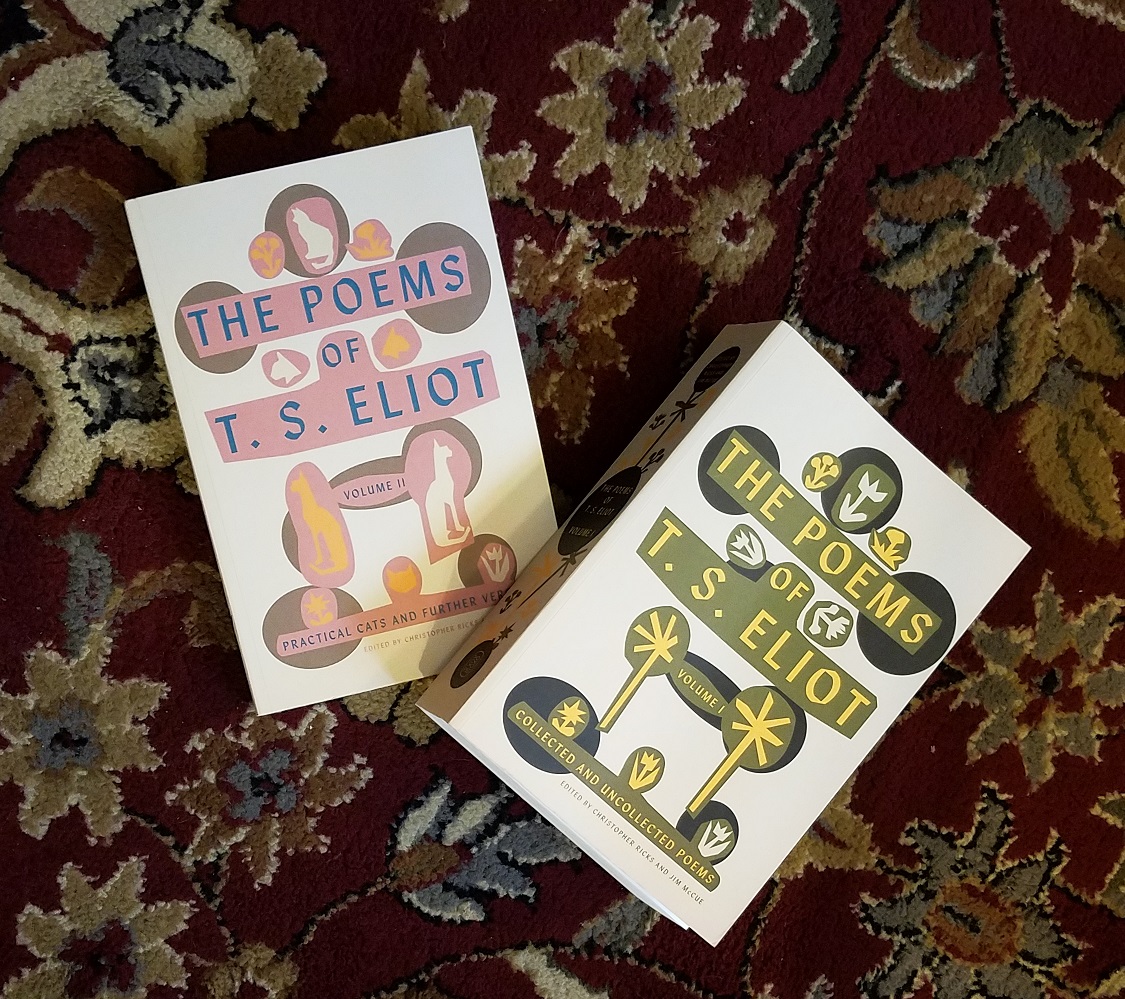 Ahem. I am totally spoiled. These are great editions.
Chrerry Mistmas!