I spent the morning using the church copy machine to make legal copies of anthems and other things to stuff into the choir slots. I started stuffing them but then it was time to come home. Nobody here. Eileen, Sarah, and Lucy were off doing errands. I texted them, then waited a bit, then made my lunch. They came while I was preparing my lunch.
After lunch, I went back to work, met with Rev Jen, gave a piano lesson, then finished stuffing new stuff in the slots and filing the old stuff.
Now I'm home resting up for this evening's rehearsal. I decided I could do a little blog during this period.
Sarah missed her connection yesterday so her flight was about an hour or so late. We were already on our way to the airport when we received a text from Sarah telling us she was going to be late. We decided since we were half way to the airport to go to Schulers.
Eileen bought a couple kid books for the grand daughters.
I purchased Jill Lepore's These Truths.
This is on my list of books to read. Also I purchased what looks to be Donald Hall's last book, at least until posthumous ones come out. He died this year.
I finished reading Bob Woodward's Fear.
I didn't find this book as disturbing as I expected. Mostly it was descriptions of behind the scenes give and take around governmental issues. It's not surprising to me that Trump is unsophisticated. His unchanging views expressed in this book help me understand many of his moves as president. They are disturbing, but I was already disturbed by them.
After Woodward, I started reading Jamieson's book above. This seems to be a clearly researched and documented book that is helping me think about social media and the damage done. Somewhere I read or heard on the radio about the fact that most extreme memes originate not with Americans but with anonymous people like the Russians. This can be an encouraging thought since I keep trying to believe in the redeeming nature of humans, even Americans.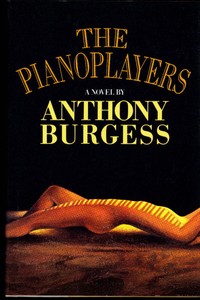 Anthony Burgess is being republished in fancy, edited new editions. While looking at them I discovered a title by him that I had not read. I interlibrary loaned it thinking it would be one of the new editions. I seem to remember the library citation as saying it was. However, I either am misremembering so someone miscatalogued the book, because it wasn't a new edition.
But I enjoyed reading a Burgess novel that I haven't read before. I finished it yesterday.
The Donald Hall book is sheer guilty pleasure reading and I am planning to read it after doing this post as I rest for this evening.
The Jill Lepore will wait until I finish Ibram X. Kendri's Stamped From the Beginning: The Definitive History of Racist Ideas in America. 
I keep finding helpful articles on Vox despite it's obvious bias (which is my own, namely liberal). This article cites a study that found that there is weird authenticity in the  "… the idea that lying is not only acceptable but seen as a sign of a certain kind of honesty, if done in service of a traditional group under threat from an upstart social movement."
Further the author of the article extends the findings of the study and says that "..conservatives are lining up to defend their nominee to be the fifth vote on the Supreme Court against allegations of sexual assault. It's a defense of social group and status hierarchy against an upstart challenger, just like in the study. This is what made his fiery opening testimony so effective, at least for conservatives: It appealed to their sense of in-group threat and partisan identity."
More terrible stuff from Trump. In the New Yorker article the author draws a parallel between the laughter of her assailants described by Blasey Ford  and the laughter at the Trump rally. We live in a sick time and place.