Zydeco by Jean-Michel Basquiat
I find myself in a bit of a struggle with the first movement of the trumpet/organ piece I am writing based largely on African American Spirituals. Recently I changed the spiritual for the first movement from Bye and Bye to Better Be Ready. But I have had several false starts using this tune as well. I now think I may have developed some decent ideas.  This experiences caused me to ponder how I find myself thinking about how one can jump start one's basic creative impulse.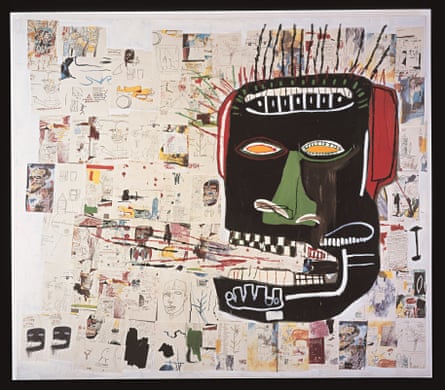 Portrait of Glen, Basquiat
One way i do this is simple improvisation. This can pay off to prime the pump a bit. Improvising has been a life long exploration for me of my own personal aesthetic. It also has been a well spring of ideas and satisfaction that has never run dry. Unlike composing.
Horn Players, Basquiat
Yesterday, I decided to use visual arts to see if it might help me beginning to think more imaginatively about my first movement. I sat down with books of art by two of my favorites: Dubuffet and Basquiat.
This did seem to help and I managed to sketch some interesting basic ideas that might work out in the long run one way or another.
Besides their work, both artists had quotes in the books that I liked.
Jean Dubuffet (1901-1985)
"For a very long time I was too humble … and lacking in confidence and composure; and I suffered cruelly because of this, appearing in my own eyes to be nothing more than the most abject dog turd. It was only at a late stage—when in the end I had resigned myself to living like a dog turd without shame or regret and making the best of the situation—that it dawned  on me that everyone else was also a dog turd."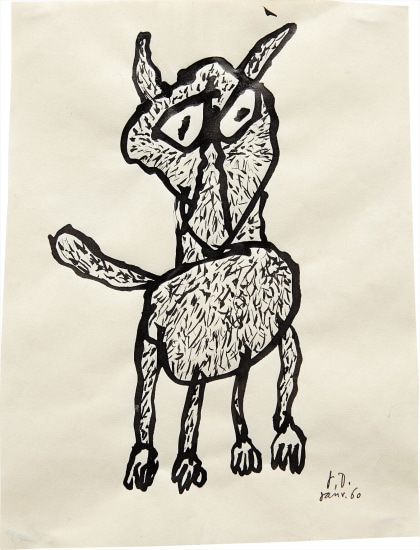 Jean Dubuffet, Chien, 1960
Jean-Michel Basquiat (1960-1988)
"People think I'm burning out, but I'm not. Some days I can't get an idea, and i think, man, I'm just washed up, but it's just a mood." Jean-Michel Basquiat
Last time I was at the Detroit Institute of Arts, I asked if they had any Basquiat. Nope. That's a serious omission, i think.