I finished reading two translations of Purgatorio by Dante yesterday.
On to Paradisio.
These illustrations of  Commedia are by Leonard Baskin.
Speaking of Hell, Eileen has made an appointment with our GP. It will be online and she has asked me to sit in on it.  She is suffering and I hope this doctor can offer some ideas on how to alleviate the pain.
I am taking today off from thinking about church stuff. Tomorrow I will nail down the prelude and postlude for next Sunday and write a music note. I have an idea about what to do both next Sunday and the following Sunday which will be Pentecost.
I guess I don't have much to write about today. This morning I got a bit behind in my morning ritual. I was  moving slowly. I cleaned the kitchen, exercised, stretched, changed the cat litter, moved a huge box that contains the rest of the bed we ordered so that I could open the back door, and straightened the kitchen. Eileen beat me. I usually have not only done all this kind of stuff but also cleaned up, brushed my teeth, and put on clean clothes.
I am enjoying Hamlet. I like this stage direction: "Hamlet enters reading a book."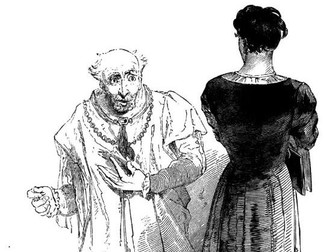 Also I don't remember what a ditz Polonius is. Shakespeare even has him lose his train of thought at one point:
"And then sir, does he this—he does—What was I about to say? By the mass, I was about to say something. Where did I leave."
Act II, i. 55-58
I can relate.
My son-in-law, Jeremy Daum, is quoted in this link. Unfortunately, he wasn't happy with how they interpreted the information he gave them. Here's what he said:

I can't make this any more legible. You'll have to use your device to enlarge it if you want to read it.
I know this stuff isn't everyone's cup of tea, but I do admire this scholar.
And my Brother Father Mark recommended this wiki about an amazing novel by Burgess.