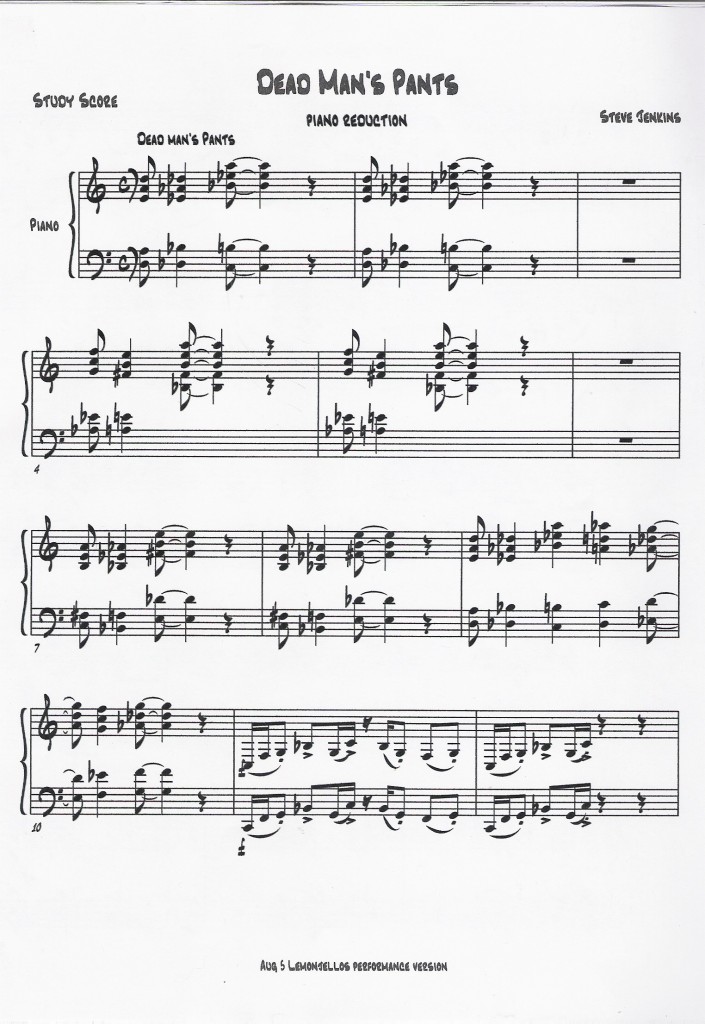 Of course my life is a vacation. It sort of always has been. But this summer I seem to have particularly done some goofing around with my beloved composing.
Yesterday I made up and printed a study score for "Dead Man's Pants" (hopefully pictured above). I didn't put the drum part into the reduced score because I was mostly thinking of making something I could play over on the piano.
The reduced score consists of 315 measures spread over eleven pages. I think I may have omitted one measure but can easily fix that today.
I did an analysis and rewrite yesterday morning.  The proportions look something like this:
Dead Man's Pants Theme – 28 measures
aprox 13%

Small Rain Trio – 30 measures
aprox 13%

Tiny Lies (Banjo Song) 179 shorter measures of 2/4
40%  of the length not the measures

Small Rain Trio – variation and continuation – 35 measures aprox 10 %

Dead Man's Pants variation – 11 measures
aprox 4 %

You must be the animal – 66 measures (with D.S. & repeats) aprox 20 %
So the whole thing comes to about 350 measures with repeats.  I did quite a bit of recomposing and what I call "nipping and tucking." This means experimenting around with some unifying motivic features and what not. I enjoy doing this stuff.
I also showed the following draft to my boss yesterday.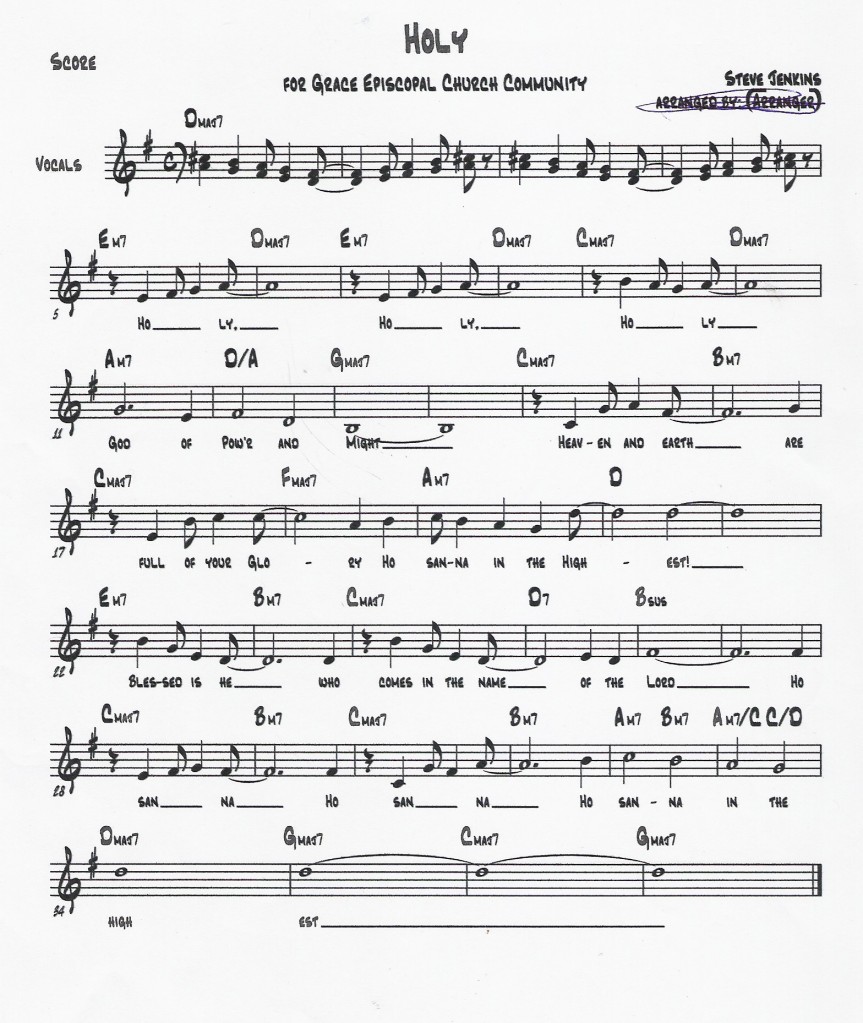 I don't think I'm quite done composing the above congregational line. The melody will float over a sort of samba like rhythm accompaniment. Once I have the melody nailed down I will write multiple instrument parts.
I am definitely interested in  developing an Grace Electric Light Orchestra of parishioners for use at Sunday Service beginning this fall. One of our first numbers would be a rendition of the above Holy.
I also showed this version to my violinist, Amy, yesterday and both she and my boss, Jen,  seemed to like it. Amy said she likes it when people come up with "fresh" stuff. I hope it is "fresh." I will encourage people to think of it as experimental music for our worship to avoid ensconcing it.