Up and treadmilling this morning, I re-read the first several pages of Proust's "Cities of the Plains (Sodom and Gomorrah). This is a long description of the narrator spying on the character De Charlus who is the important "invert" (gay guy) in the plot.  It paints De Charlus is rather melancholy sympathetic strokes and has a fascinating description of 19th century "gaydar."
This is kind of  a Proust theme, the spying upon people's sexuality and even deviance. The deviance I have in mind here is when he watches through the window the lesbian couple and the dominant person makes the other one desecrate the photograph of her dead father. (Did she make her spit on it? Can't remember).
Anyway, I had a long weird day yesterday.  I taxied my Mom around and that was fine. While she was in the Psychiatrist office I went over my score for "A Funny Thing Happened on the Way to the Forum." I am playing synth in the pit orch this Sunday after church. The man I am subbing for kindly took me through the entire score on Thursday. I emailed the director and offered to meet with him as well, but he said he preferred to "live on the edge" and just see me at the performance Sunday. Musicians. Sigh
.
After my Mom's appointment, I took her to Grand Rapids to pick up her new glasses. We then came back to a little  bar here in Holland where she could have her Friday Clam Chowder. Then to Walgreens and home.
After that I went and practiced organ for a couple of hours. I am working on getting all of the tension out of my rehearsal. It has been creeping up on me in the form of a tense neck. I managed to do some of this.
After this I made the mistake of checking my email. Several messages through me in a turmoil of anxiety. Sigh again. When will I learn?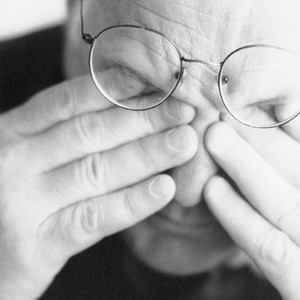 I came home and did my bills and my Mother's bills which increased my emotional disturbance. Frustration with myself and software that doesn't respond. I have inadvertently paid several bills late recently. Very frustrating.
By the time Eileen got home I was still fretting at the computer. I tried to order pizza online. And though I succeeded I seemed to be getting in a worse and worse mood.
I had pizza and a few glasses of wine and Eileen and I turned in.
What a day.