This morning found me rummaging around in my book collection looking for books I own and have read or consulted about music and liturgy.
James McKinnon's Music in Early Christian Literature was cited in his article, "The Fourth Century Origin of the Gradual" which I mentioned yesterday.  I knew I owned it. I was happily surprised that it was in my collection of books on music under McKinnon. It's a compilation of excerpts where music is mentioned in many early sources from the New Testament to St. Augustine. Very helpful.
I was then inspired to look further. I went through a period where I lost all interest in most of my liturgical books. I discarded many Roman Catholic reference books. Now as I look through my collection which is in serious disarray I wonder if a book I am thinking of was tossed out.
This morning when I attempted to access my new Washington Post subscription I got this message.
I was trying to access what they call the "ereplica" version of the day's paper.
Yesterday I was pretty impressed with it. Today not so much. I did finally get it to work as I was composing an message on their feedback site.
Yesterday Eileen's Mom and sisters and cousin Janet visited to see her loom.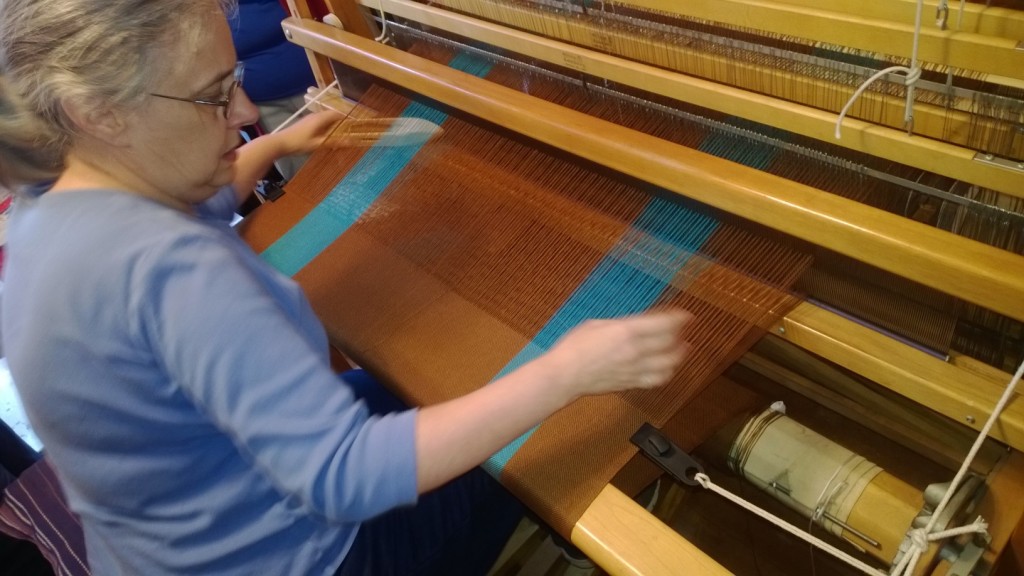 It was fun to see her extended family so fascinated.
Afterward we all traipsed off a local watering hole Eileen has recently eaten at: The Parkway Inn Restaurant. The poster above was on the wall. I thought it was pretty cool.