Skipped blogging yesterday. Instead I planned the music for this Sunday. This always starts with a look at the readings assigned for the day.  Then I start looking at the hymns that relate via a very intelligent index, a hymnary we used to call it. After choosing hymns, I came up with another easy one rehearsal anthem. Today I must come up with the organ prelude and postlude.


Sara Miles the author put up on this video on Facebook.  Maybe it was my post holiday melancholy but this video really hit me. The jerky smooth movements of these turf dancers seemed to me to capture the combined mood of sadness, outrage and mocking humor.  I think it's art. Just my opinion.
The anthem I chose for Sunday sits a bit high in the range for some of my group of singers. I am down to one soprano, which means most of the singers are altos and basses.  The anthem takes the word of the great hymn, "At the Name of Jesus," and pairs it with the lovely french medieval carol tune, Noel Nouvelet. This is not it, but you can get an idea of the shape of the original tune:
It is this same carol tune that Fernande Decruck used in her Sonate en Ut # for Saxophone (or Viola) and piano. This is a piece that my friend and colleague Jordan VanHemert introduced me to recently. We messed about with it this summer and he performed it in school this past semester . He had asked me if we could perform it over the Xmas break this year at my church.  We seriously considered it. I even put in many hours trying to prepare myself not to embarrass my self with it on the piano.
Last summer I pointed out to Jordan Decruck's use of the French carol (Decruck uses it but not does not identify it as the carol in the music).  When he asked about using it this December, I said that even though the origin of the tune is a Christmas one, in American hymnals it is more often paired with the Easter text, "Now the Green Blade Rises."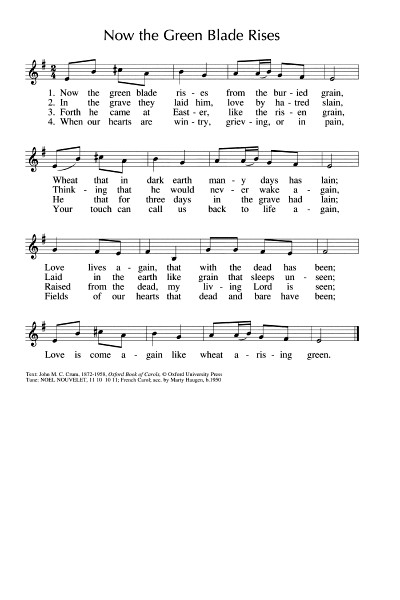 Yesterday when Jordan came over to bullshit and do some playing, I had to confess that I was using an anthem based on the tune in the lovely piece he had proposed we use at church. Heh. He took it well.
Jordan looked over my shoulder as I added articulations to the Saxophone part of the anthem we collaborated on and then performed this past Sunday.
Then we played through the first movement of Mozart's Violin Sonata in A major, K. 305. Since it is in A major it puts it in the unwieldy key of B major for the Bb Soprano Saxophone. I had fun running through it with him, but kept getting excited about the wonderful musical ideas in it and getting a bit carried away and speeding up when I was trying to keep it at a modest tempo for his reading through it for the first time.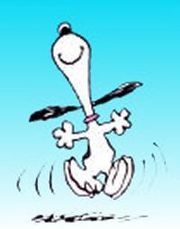 We both agreed that it was the Mozart of the wonderful Operas and Grand Partita. Lovely lovely music.
I am returning to my days of solitude. With Jordan's return to college, I really have no musical colleagues locally. He realizes this I am sure and I think that was part of why he made time for me yesterday even though he is busily preparing to return to school.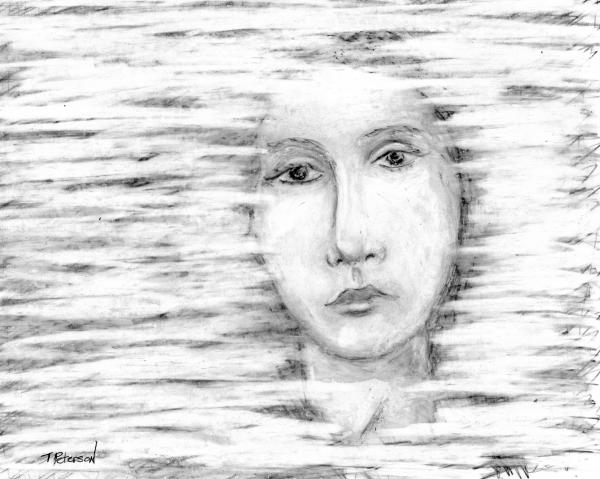 It is true that I do have a mild melancholic longing for friendship and collegial relationships. But I have been successfully lowering my expectations on how people connect with me.  It helps to have an excellent companion in my loving wife. But some of it is accepting how difficult it is for many to relate to my love of words and music.
Day before yesterday I found myself playing lots of Haydn, Mozart and Beethoven at the piano. It is such a privilege to spend time with the minds of these men.
I don't really think of myself as a colleague of these geniuses. Rather there is an intimacy of thought in playing through their musical ideas that resembles being in their presence. Very satisfying.
I also have been basking in beautiful prose of John Crowley's novel, Little, Big.
I'll close with some quotes.
As Smokey Barnable walks in solitude and gazes at the windows of the estate he is living on, he thinks:

"He looked toward the inscrutable edge of Edgewood which pointed toward him, windows lit already in the fleeting day; a mask that covered many faces, or a single face that wore many masks, he didn't know which, nor did he know it about himself."
I love the way Crowley addresses the complexity of personality in this metaphor.
Are we the multiple voices in our heads throughout our life whose character constantly changes?  Where is the singularity of who we are?  Or does this persistent unchanging selfish imp of personality we all are exist under masks we wear for each other? There is a Proustian echo in this quote for me.
Here's another passage describing a characters life long romance with sleep and dreams:
"She had always lived her best life in dreams. She knew no greater pleasure than that moment of passage into the other place, where her limbs grew warm and heavy and the sparkling darkness behind her lids became ordered and doors opened; when conscious thought grew owl's wings and talons and became other than conscious."
Finally, Crowley himself quotes Cicero. It is a wonderful thought I share with you from the dark Western Michigan early morning:
Hours and days and months and years go by; the past returns no more, and what is to be we cannot know; but whatever the time gives us in which to live, we should therefore be content.

Cicero