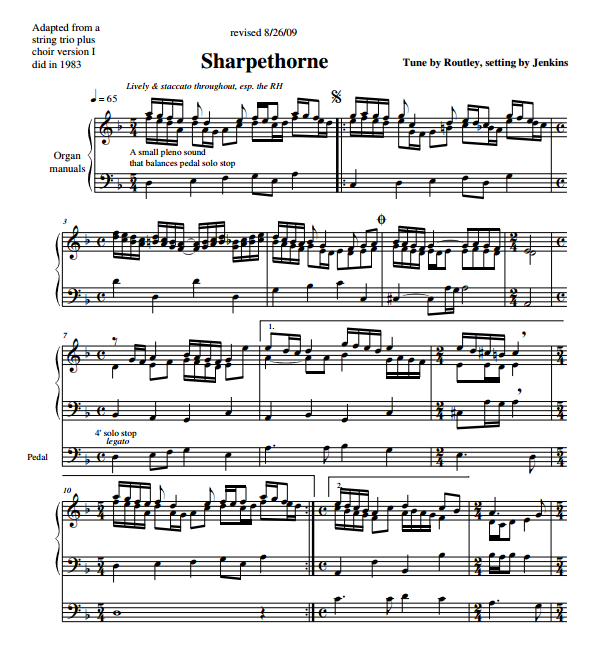 The opening hymn I have recommended for my boss to use this Sunday is "What does the Lord require" sung to Erik Routley's tune, Sharpethorne. In the eighties I wrote a little string trio based on this tune. I later adapted it for organ so I could use it (link to pdf of entire piece). I'm playing it this Sunday for the prelude.
The postlude will be Praeludium et Fuga BWV 545 by J.S. Bach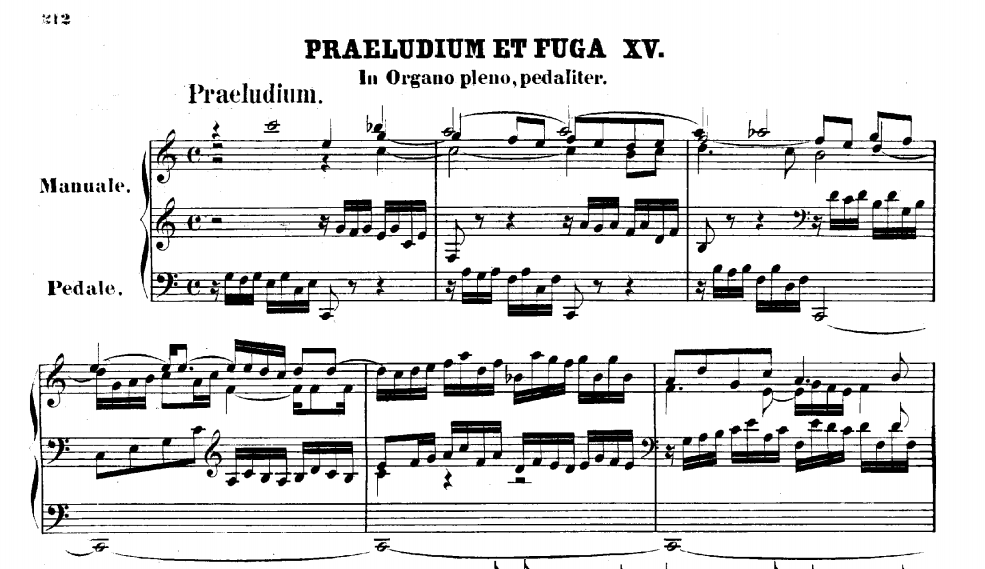 With the fugue the entire piece takes a little under 7 minutes. I don't think that's too long.
Very few people seem to even notice I'm playing the prelude or postlude, so I just do music I think is cool and appropriate. That's right. I think my piece is cool. Arrogant bastard that I am.
I went ahead and scheduled prelude and postlude for the following week as well. That way I can practice a bit. The prelude will be "Festival Voluntary" Op. 87 by Flor Peeters. The postlude will be "Epilogue" by Norman Gilbert. They are both our of hoary old Oxford collections I own. They will require a couple weeks to learn well.
I have to bring this to a close. I have  a staff meeting today at 11 AM. Everyone is supposed to bring a dish to pass. I plan to hit the farmers market and see if I can use ingredients from there to pull something together.