I notice that my brains are little tired today. I had a good day yesterday. I found myself in the grips of unreasonable optimism (as sometimes happens to me). I had a good second meeting with Dr. Birky my therapist. Then I drove to work and made those multiple copies of two upcoming anthems. I had lunch with Eileen. I picked up a few grocery items including some stuff for my Mom. I ended the day giving a piano lesson. The entire day I was feeling pretty positive. I do feel lucky to have such a good life.
I remember a classical radio station having a rule that they played no sopranos early in the morning. However, this morning as I was continuing to read Ross's chapter on Verdi, he mentioned the recording above and called it one of the "most stunning pieces of Verdi singing on record."
Naturally I had to check it out. I have been listening to more music on my headphones. I have made a small discovery. A lot of the newer pop music I listen to seems to have been specifically recorded to be listened to through headphones. I remember years ago my friends told me that if I wanted to hear "Whole Lotta Love" effectively I had to do so with headphones.
There was a swirling effect in the recording. They thought that was hot shit. I'm listening to the above video with headphones. Hilariously it preserves this silly little effect. But I do think that I miss quite a bit in the new pop music just listening to it through speakers. I have been wearing my headphones while I treadmill and keep noticing this.
I make playlists on Spotify of new music to play while I treadmill. This helps keep me motivated I guess.
I love the way the interweb keeps connecting me to stuff and allowing me to share some of it here. It seems an incredible luxury to me to read about a recording and then be able to pull it up on my magic machine and also find the music to follow while listening. Man o man. I do like that.
Here are the two poems that I read this morning. I liked each one very much. Again how cool is it that I can find them online? Not always able to do that.
I like how May uses stone substances in each section of this poem. For some reason this poem makes me think of Detroit (where May is from).
And then there's this poem. I like the rain in this poem and I like this:
"And as this rain puddles the sand, it sinks
Old sorrows in the gutter of the mind…"
Instead of publishing this post, I had breakfast with Eileen. She left and I decided to cook to Verdi. Put on La Traviata. I took food porn pics as I cooked. Here they are.
In my Chili Cabbage version, I like using portobella mushrooms.
I leave out the tofu and jalepeno peppers. Eileen said she didn't mind the taste of this concoction. Here's a link to the recipe again. You have scroll down to see it.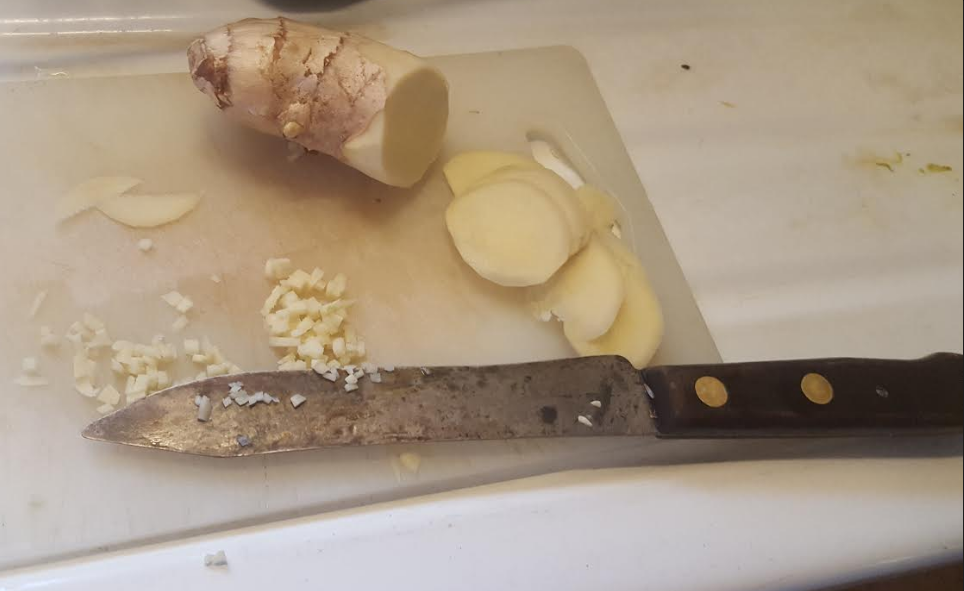 Then on Gingered Kale and Tofu (minus the tofu).
Many thanks to m sister-in-law Leigh for the cabbage and kale.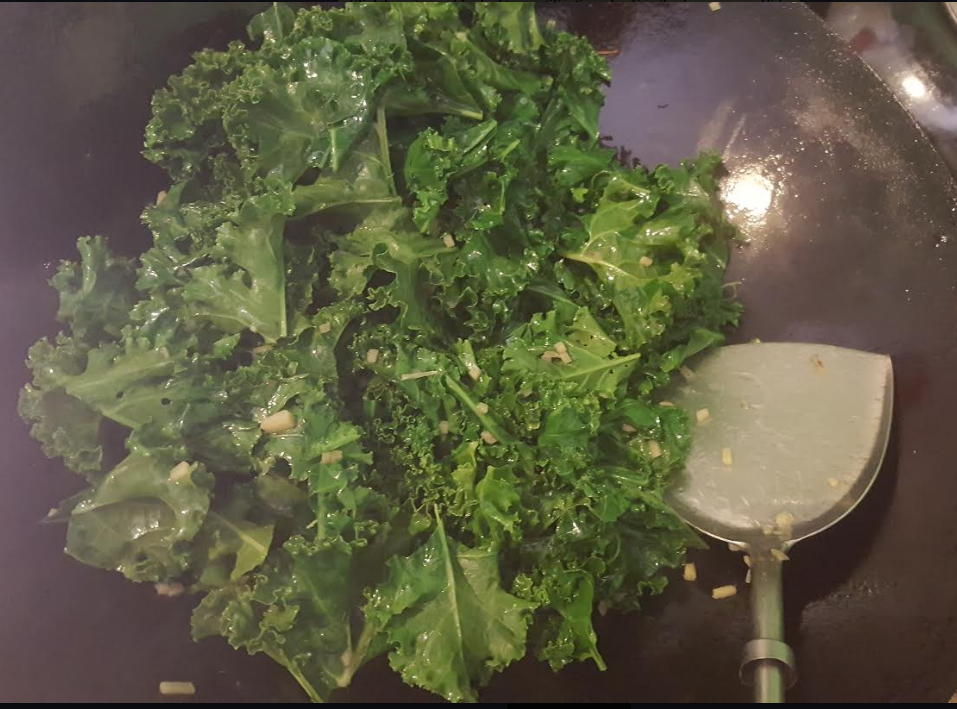 I used my wok for both dishes.
Finally I thin sliced some chicken breast for my favorite carnivore and put it in marinade.
Well, I have to stop since all I have done this morning is basically blog and cook. But life is good.