I will share pics  here from yesterday's road trip that I didn't put up on Fakebook.
These three panels of the famous photos of Ai Weiwei dropping an ancient urn were a revisiting on his part. He decided to make panels out of Legos.
You can see the legos more clearly in this close up.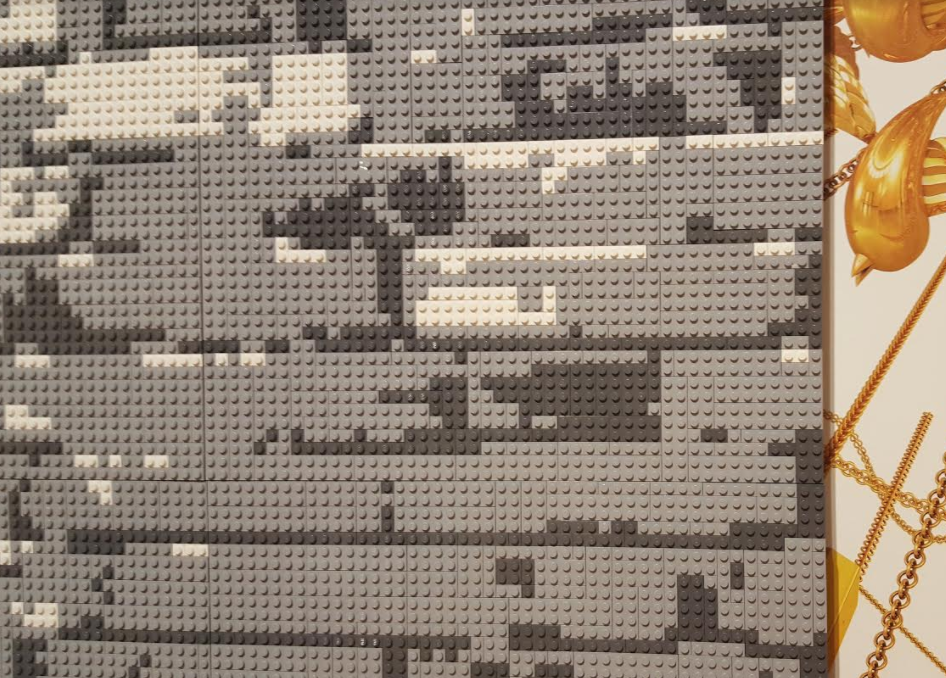 I took pictures of all three panels.
The original pics were to make a comment on how China threw away it's own heritage at one time under Mao. I quite like the pixilated texture in the lego version.
I didn't realize that Ai Weiwei had done so much work with porcelain. The detail and beauty of these flowers were amazing.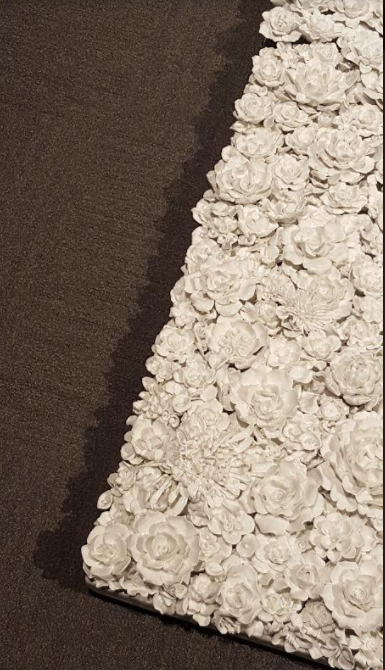 These "bones" are actually made of porcelain.
Like so much of Ai Weiwei's work they refer to the tragic death of so many children in the huge mudslide this year.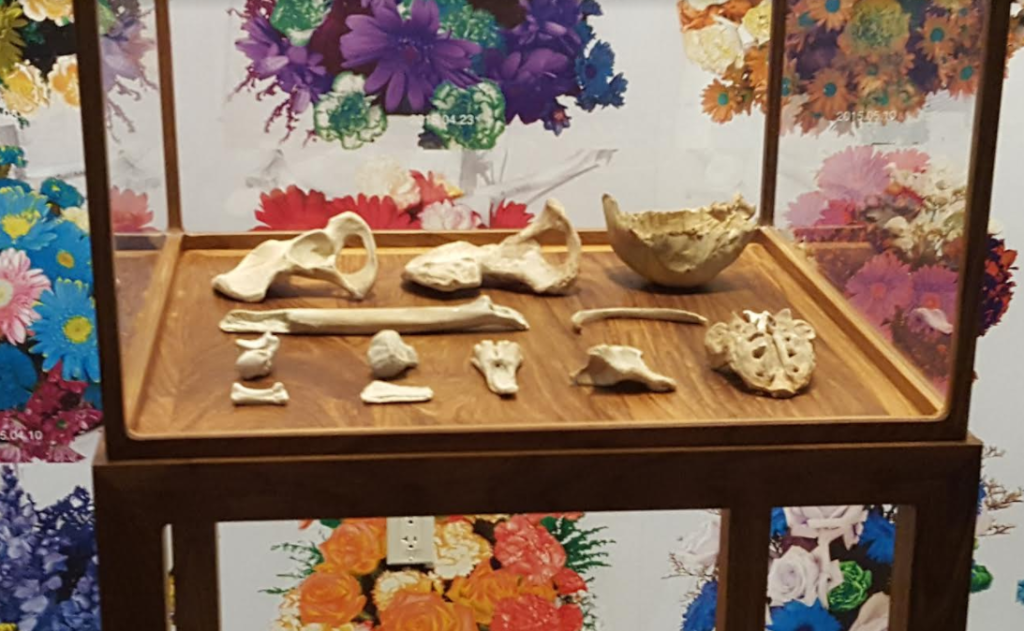 The wooden cases were also made by Weiwei and his shop. They are done in traditional Chinese manner with no nails, very little glue and mostly just fittings. They were beautiful.
This porcelain dish caught my eye.
I'm not sure, but I think the flower motif refers to Weiwei's quiet protest about having his passport taken away. Every day he put a different floral arrangement in the basket of a bike in front of his house. He photographed these and made incredible wallpaper of them. This wallpaper was part of the exhibit.
I was staring at the portrait below of Oka Doner when a docent approached me and began explaining her commission.
The entire floor is a commissioned piece of art Doner made containing over 1600 unique organic designs. I bought a book about it. Here's a video if you're curious. I think the work is beautiful myself.
Beneath The Leafy Crown (Frederik Meijer Gardens & Sculpture Park) from Dog & Pony Communications on Vimeo.
I haven't watched this video but plan to do so later with Eileen. (Martini time?)
We ended our visit by searching the grounds for the permanent Ai Weiwei installation,  "Iron Tree."
This pic with Eileen gives you a sense of how big it is.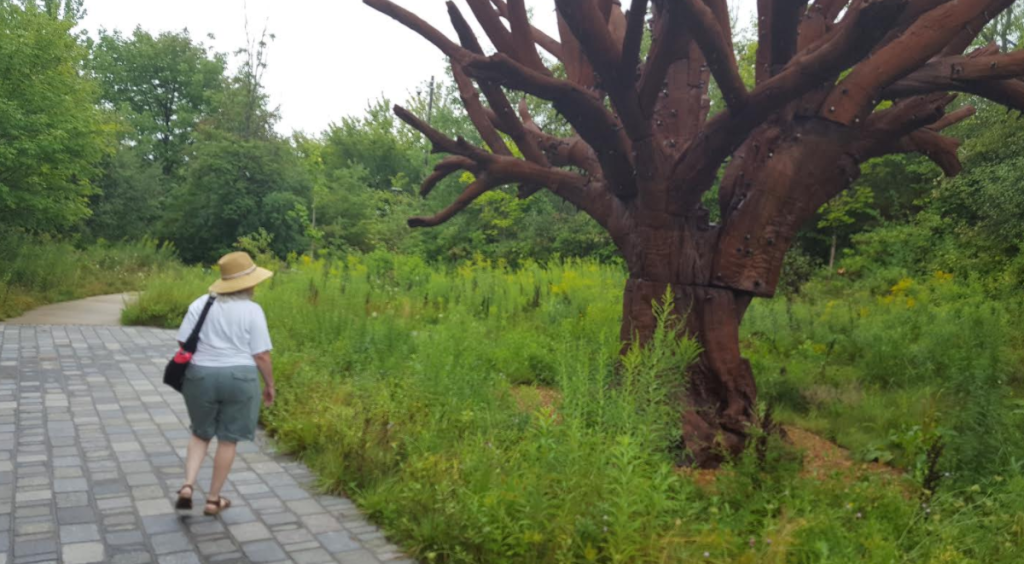 After this we drove to Trader Joe's and did some shopping. Then home to Meijer in Holland to pick up some stuff we couldn't get at Trader Joe's (baby food for the dang cat, for example).then while Eileen put groceries away, I visited my Mom and then dragged myself to church for some organ practice. It was a great day.