Cut to the quick
Sunday night at the Oktoberfest we shared a table with a Hope College prof and his wife. They sat across from us. The room noise was loud.  At one point the prof (who teaches Jazz studies) politely inquired if I was doing any composing. Yikes. Cut to the quick. I replied that at this point I was only working on beating jet lag. He nodded sympathetically.
I have noticed that I do most of my composing when I have a clear final performance in mind or a clear reason to compose. I've been this way all my composing life. Before we went to England I was struggling to write a daily compositional sketch. One of my strengths seems to be working daily on stuff. For instance, I spend 45 minutes to an hour most mornings studying Greek. This kind of discipline can pay off.  After being reminded on Sunday evening I think I want to continue to pursue daily compositional work.
But I also have found that if I talk too much about what I'm working on, it short circuits it and I can easily lose interest and motivation. So all I want to say at this point is this morning I managed to do some work in this area, preparing for some more compositional activity. Nuff said.
Norman Dello Joio
I mentioned yesterday that I purchased a couple pieces by Dello Joio and was pleasantly surprised by them. So yesterday I poked around online and found out more about him. He began his musical life as an organist but only seems to have published a couple of organ works: "Five Lyric Pieces for the Young Organist" and "Laudation."
I requested these and other music by him via interlibrary-loan yesterday. I love my library.
You Want It Darker
I made a playlist of the tunes on Leonard Cohen's new album on YouTube yesterday. It's on Spotify but i couldn't find a play list of it on YouTube despite the fact that all the tunes were there. Here it is.
Scarlatti Sonatas online – legal or not?
 Several years ago I purchased a used set of the complete keyboards sonatas of Domenico Scarlatti from Craig Cramer. It is a very outdated edition. Recently I noticed that Kenneth Gilbert's fine edition of the Scarlatti sonatas is online at IMSLP.
Unfortunately, it is not in public domain in the United States. When this is the case, you can still access it. But you have to click on something that says you take personal responsibility for any violation of the law.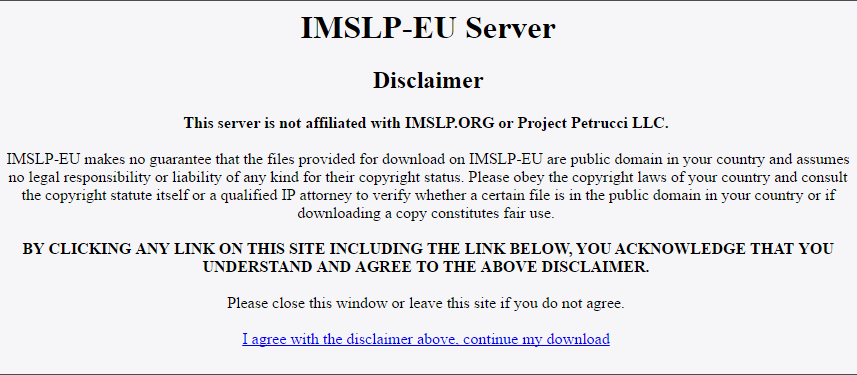 However, if I access this on my tablet, I don't actually download it. The music loads in a browser and I can play it from that. My question is does just looking at the music online violate copyright law?
I admit that I sometimes ignore copyright laws and go ahead and use what I can find online. I am excited to be able to use Gilbert's much much much better edition (no comparison).
I didn't know a lot of stuff about Hayden. Interesting obit. Hey. He helped write the Port Huron Statement. I did not know that. Can't help but associate it with Lebowski.
Performed with Bob Dylan when they were both unknown.
Amazing!
In my app, this headline was incorrect and said something about Planet 9. That turned out to be the next article. I see they have corrected it. And I thought the article interesting despite the absence of Planet 9.
Sundials in history. What's not to like?