My doctor seemed to think I'm in pretty good shape for an old guy yesterday at my six month checkup. At one point, she was quizzing me. "And you don't drink, right?" "Well, actually I do. I have a martini every night." Pause, then my doctor said, "I love martinis!"  Then she proceeded to tell me that she only drinks on vacation in Mexico and that one martini can make her loopy.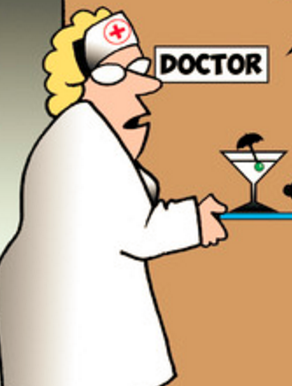 i like my doctor. Anyway, my blood pressure was good and she noticed I had gained weight but wasn't too concerned about it. I will go back in six months.
My friend Rhonda was looking for an organ piece based on on Old Hundredth. I told her I had several including one by Purcell. She liked it but it was in the wrong key. I found some finale files online for a Brass arrangement of it. I downloaded it and used the files to make a Finale copy of the piece in G major. It will be handy to have this. I emailed it to Rhonda this morning. I am considering uploading it to IMSLP where I found the Brass arrangement. I also put it here on my music page. Here's a link to the pdf.