Readership of this blog continues to dwindle, so thank you for reading!
I am approaching my last Sunday as a church musician with some fatigue. It has seemed a bit of a gauntlet to get this far.
But with any luck tomorrow will be an end of it.
I still have to do a lot of sorting and move instruments from the church to my home. I don't think there's any rush about that.
I've been listening to Rhiannon Giddens lately.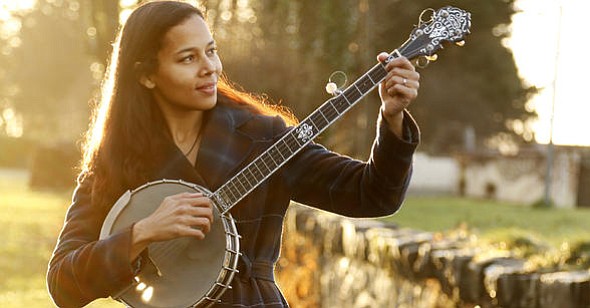 She is a very interesting musician. Besides her being an adept in the pop folk music world, she has received a MacArther Genius Fellowship in 2017, graduated from Oberlin where she studied opera. I won't hold any of that against her since her recordings are so cool.
I first listened to her perform with  Carolina Chocolate Drops.
I think she is the only original member of this group now.
Here's a sample from her new album.
I have searched Spotify for some albums I ran across on my soon-to-be defunct app, Primephonic. Lo and behold I have been able to find everything there.
This morning I turned on the Primophonic app and it welcomed me and asked me to log in. I moved on to something that works.
I have not had good luck with many things like Primephonic. Innovations often look like a good idea and I want to support them and share with my friends. Then the people who are developing them realize they can sell out to someone like Apple who then invariably fucks up the aspects of the interface that I admire and use the most. Maybe someday I'll learn not to do this.