Okay. Thank you sundry family members for leaving comments on the last post. Sort of like a cyber roll call. Besides feeding my pathetic ego, this lets me know that this new blog address is accessible and probably bumping you here from the old address.
Yesterday was very full. I got up and practiced organ from about 8:30 to 9:30 (9:30 is when a service starts in the chapel and it's time to stop). Back home for a quick shower and phone conversation with eldest daughter, Elspeth. 
Attended staff meeting at church. My boss was on top of chairing this time and even had one of those group building exercises ready. She put a big empty tin can on the table and had us make lists of how it could be used. Lots of creative ideas from all staff members, but none came up with Eileen's first response: "To pee in." Dam.
After staff I pulled twenty or so single copies of anthems and took them home to browse.
I chose a movement from Bach's B minor Mass for Palm Sunday (Cruxifixus) and a bouncy SAB version of a movement from Handel's Judas Maccabeeus with the bland text: "Praise the Lord." I perused my new CD rom resources of anthems but couldn't find anything that grabbed my imagination. Plus these two are sitting in the church's choral library. I already have them distributed to the folders for this evening.
I connected with my old bud, Jonathon Fegel, yesterday. This week is the deadline to get promo shots to LemonJellos for my big March 13th gig. I wanted Jonathon to perform with me and be in the photo. He consented and is coming today for a chat and some music.
In the afternoon, I met with a committee at church called "The Heart of the Matter."
Pastor Jen and I are walking interested parishioners through some basic grounding in liturgical theology using Benedicta Ward's little book "In the Company of Christ: A Pilgrimage Through Holy Week."
This meeting probably went the way my boss wanted it to go. I struggle with so many theologies in the room and helping people understand how to contribute to the ideas behind the worship without grabbing control. Whippy skippy, right?
Speaking of books, my copy of "What are Old People For? How Elders Will Save the World" by Bill Thomas came in the mail yesterday.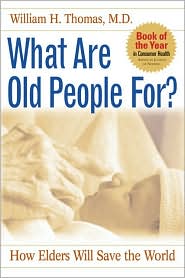 I read in it along with "The Mercy Papers" by Robin Rohm
and later in the evneing "The Vanished Hands" by Robert Wilson.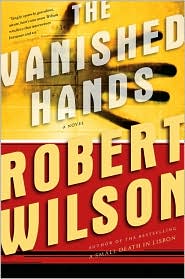 After the meeting of "The Heart of the Matter" group, I hung around and stuffed the new music into the choral folders then rehearsed at the organ for a while.
I am learning some Mendelssohn, Bach, William Bolcom, Hugo Distler, Krebs and Georg Bohm. I only brushed Messiaen's Nativity since I am actually performing one of the movements from his piano work, "20 Gazes on the Infant Jesus," this Sunday. 
Then I stopped by Mom's apartment, dropping off her mail and the copy of Bill Thomas's book that I ordered for her.
Took her to the Boersma cottage where Dad is living so she could have supper with him. After Eileen came home from work, we went to the 8th street  grill and had a nice relaxing meal. I built up my courage and asked Eileen if she would drop me off at home and then go get Mom at the cottage and return her to her apartment. She did, I did, and Mom was taken care of. 
Now, after writing all that (in the hopes that it might possibly interest fam members) I digress for an moment into my usual tirades (which probably interest fam members less or not).
I keep noticing the lack of literacy and education around me. I counted three instances of silly stuff on NPR laying in the dark yesterday morning. Stuff like obviously choosing the wrong verb (something like have instead of be), neglecting to say WHERE a local artist community was in a report on it,  and there was one more but it escapes me right now. It's an unusual day that I don't listen to people speak and notice that they are mangling the language a bit ("don't" instead of "doesn't", that sort of thing).
I understand the fluidity of language and information. But I do think that clarity and coherence contribute to the quality of life of us all. Fuzzy thinking, fuzzy use of language and illogical sequencing of ideas has a consequence. But of course it's just my cranky opinion. Heh.