The third Sunday of Advent is sometimes referred to as "Gaudete" or Rejoice Sunday.
It is seen as an easing up of the somber aspect of  Advent. Advent I and II are more about  the  return of the Christ at the end of time.  Hence the pink candle in many Advent wreaths. Not sure this has much application these days.  I have watched the awareness of the historical understandings of the Christian liturgical year go from faint to irrelevant.
Nevertheless I persist in scheduling organ music, anthems and suggesting hymns to my boss that fit the theology and readings of the day.
So yesterday's service began with an exuberant Buxtehude piece. A strong opening hymn with a descant.
A canticle based on a neat little Irish tune complete with fiddle like intro on the viola and a electric bass and piano accompaniment. A lovely sequence hymn with a descant.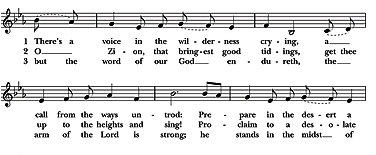 Then the mood turned weirdly sober when my boss announced she was going to talk about the recent deaths in Connecticut.
She didn't do too bad a job of connecting them to other more usual tragedies in our country (the violation of the presumed safety of the kindergarten classroom contrasted to the dangerous environment young people live and die in in Chicago).
But still it was a moment that I found a bit disturbing.
My antennae instantly went up and I began trying to see how affected the people in the room actually were by the deaths. I saw a couple of young mothers wiping tears from their eyes. I watched the weird reading out of the names of those who died during the prayers by the lector who had trouble (understandably I guess) keeping his composure.
We of course had more joyous Advent music to go. I considered improvising a more thoughtful introduction to our little Buxtehude anthem if the community was really grieving.
The moment when we greet each other, the Peace as we call it, eradicated this need.
The sound of people greeting each other was loud and relieved and it was suddenly two Sundays before Christmas again.
I found myself thinking about the falsity of getting worked up over one set of deaths in one place when one is unconnected to it.But this seemed of a piece to me of the general falseness our entire society is permeated with (including churches).
The little bits of TV coverage of the Connecticut tragedy I saw were hysterical and more about the reporter than reporting. In fact the reporting was pretty bad this time.
It's obvious to me that when the world is so connected as a lot of it is now that when mind shattering events occur (as  they do daily) they are amplified in the manner that Rabbi Friedman used to describe.
He maintained that the media in the US was not the source of our stuckness and anxiety  Rather that it amplified it.
This effect is intensified with the immediacy of hearing about individual terrible occurrences  via the distorted medium of TV and the internet (the rumor mongering which occurs in the social networks and the lack of facts in the web site of choice).
Amplification seems a lame description. It feels more like listening in to the mind of a mental patient or a group of disturbed people who are babbling but not seeking any sort of factual understanding.
Secondly, since my church situation forced me to think more about this unthinkable occurrence, I can't help but ask the question of evil.
Sadly, I find it easier to believe in evil than God. It's something I've thought about. Hanna Arendt has influenced me to look in odd places for evil.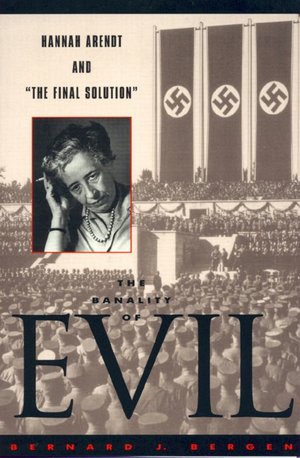 Her idea of the banality of the evil that Eichmann was convicted of in Jerusalem keeps me cautious so that I see evil not only in the gun barrel of the madman shooting children but also in the banality of our response to it.
We are human and we must respond with our feelings. But we forget that the story our screens is telling us is usually off. By a lot. And once again we are being manipulated.
To take such distant tragedy and to only use it as an expression of our own fears can lead us easily to be even more disconnected from ourselves.
God forbid that such an awful event be reduced to a tragic "reality" tv show or a juicy subject for our tweets and Facebookistan stati.