I have been having some success using my tablet as a music reader. It's admittedly not too large a page but is clear and easy to read.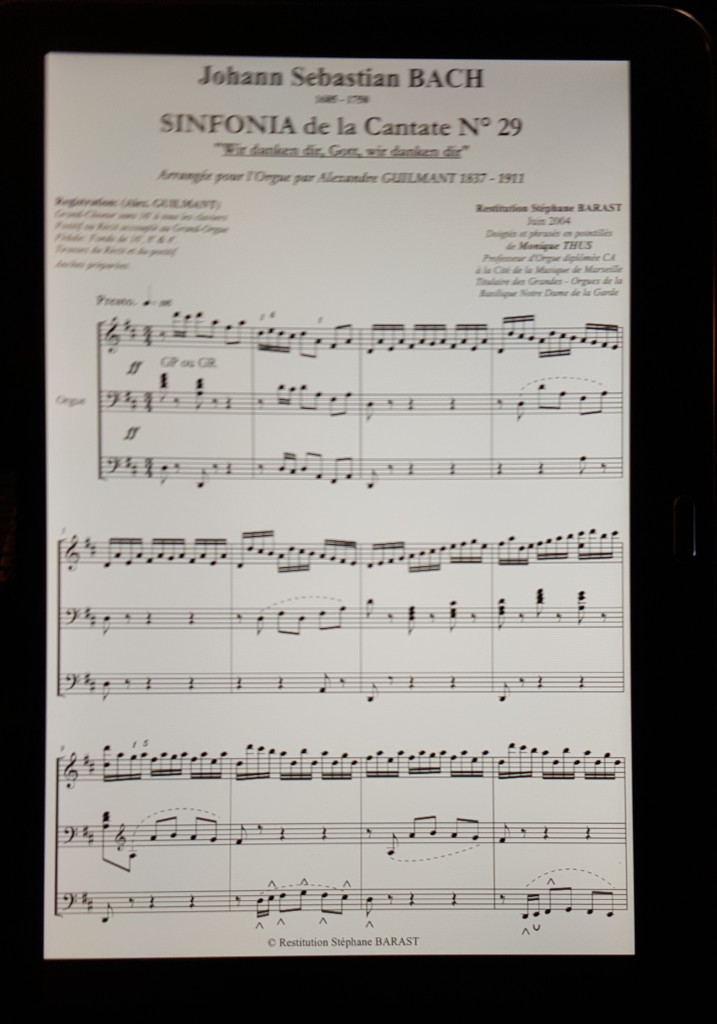 Any blurriness above is from my phone cam and is not in the original. Rhonda, if you read this, notice this is the piece you mentioned in yesterday's comment. Woo hoo!
I found the app via my tablet. It was a free app. I see that one can also purchase it. I will probably do so after I get it working the way I want to.
i think it's kind of a gas to use this application of tech, since so many musicians do not read music these days. Ironic, n'est pas?
I know it's set up so that one can turn pages using a blue tooth pedal or other device. I'll be looking into that. This is something I've always wanted to explore. Very cool.
I love these pictures.
"Libraries are the last bastion of democracy."
Amazing stuff.
Interesting discussion of college and what good is it by a part time prof and waitress.
Short piece. I link it because I read about incidents like this all over the world that are constantly happening. This stuff happens to real people. We now are so connected that we know about these incidents. It tears me up every time. Also i feel guilt at my own relief that I don't have to face this kind of stuff in my own daily life. Typical liberal I guess.