It's hard to know exactly what it means when someone says, as a woman did last night after service, "Nice music!"
After an hour of readings, preaching, praying, singing, choral music and even a dab of organ music, it's not clear what struck a person as effective unless they specify (which they sometimes do).
A musician I respect once told me that I play "ornamented chorales" well. Ornamented organ chorales are settings which take a hymn melody and sort of riff on it like a baroque jazz musician. Usually the melody is featured using its unique solo sound like a reed stop or beautiful flute stop. The movement of the  melody and harmony is slowed down considerably.
Last night I came into the church area from the choir rehearsal room and noticed a relaxed meditative quiet among people waiting for the service. I was thankful that the boss and I had decided not to have me do a congregational rehearsal of the new Sanctus and Agnus Dei they would be asked to sing in this service.  We had agonized about how to move from a little teaching session into the prayer itself. Options included rehearsal – organ prelude – silent procession…. or organ prelude – rehearsal – silent procession.
One problem was the organ prelude was Bach's "O Mensch, bewein dein Sunde gross" (O Man, bewail your great sins), one of those slow beautiful ornamented chorale preludes.  Indeed, in my mind, it is the prototype of the form.
This is the second Ash Wednesday in a row I have scheduled it for the prelude.
So we opted to see if the congregation would get the hang of the two simple melodies without the rehearsal and with the assistance of the choir.
I did play the prelude well last night.  The choir was experiencing anxiety over the under-rehearsed William Byrd motet.  I did my best to cheer lead them through the last minute preparation and tried to use my best non-anxious technique.
The piece is notated in such a way that it presents challenges for even a fluent musician. The time signature is 4/2. The beat is the half note (actually last night I beat the whole note). This means that half notes work like quarter notes usually do, whole notes like half notes and so on even using the ever popular breve (double whole note).
So "seat-of'the-pants" good musicians sometimes stumble over the music. And of course notes and rhythms are just a small part of what makes music music. Difficult to do expression and other fine tuning without the correct notes and rhythms.
So my first task was to rehearse notes and rhythms as much as possible. I chose a quicker tempo than in previous rehearsals. I thought maybe this would help the music make more sense both interpretively and to the singers themselves. This worked until singers began to make rhythmic mistakes.  Hence the anxiety in the rehearsal.
I managed to move them into thinking a bit about the tone quality and cool pure vowels needed for Byrd. Worked on the beginning of the piece. Suggested we sing a couple of especially lovely sections softly and also fixed the ending by slowing up the final measures and then ending with a lovely soft chord on the word, "clear," as in "none shall be justified and stand before thee clear." I love the Byrd texts.
This had the double effect of creating a possible musical performance of an under-rehearsed piece and also suggesting to the more alert members of the group that there was a way to save the performance and, hopefully,  giving them the possibility of relaxing and doing well.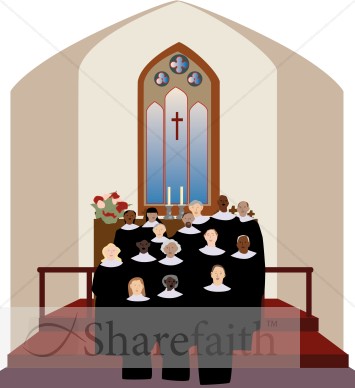 In the service, itself, I asked the singers to take a deep breath and remember the sound of the beginning few measures. Then I told them the tempo would be slightly slower to allow us the space to perform well.
The performance was much more musical than it had a right to be, and still wasn't near realizing the potential of this group of singers. It was lovely however.
Speaking of "nice music" I spent time at the piano yesterday with Brahms, Ives and Beethoven. Ives often leads me to Beethoven. Beethoven permeates the Concord sonata of Ives as does its quintessential "American" nature. I was reading yesterday a commentator who said that Americans hear Ives with a "shock of recognition." This is also the title of a novel I admire by William Gaddis. Great concept! That great art is appreciation with an emotion like recognition.
Anyway, I played through and rehearsed Brahms waltzes, Concord Sonata of Ives, and two early Beethoven piano sonatas yesterday. Nice music, indeed.
Finally, I ran across two new pieces that I couldn't resist purchasing yesterday.
The first is a Concerto for Flute and Recorder in e minor (TW52) by Telemann. A writer in the New York Times reviewed a performance of this piece and called it lively and "Gypsy-inflected." (link to the review). I was intrigued and listened to the snippets on Amazon and then bought MP3s of the whole concerto for four bucks.
The other piece was "Central Market" by Tyondai Braxton which was mentioned in another review which began with the sentence: "The Wordless Music Orchestra had a kazoo section for its concert on Monday at Alice Tully Hall, along with six electric guitars. There was whistling, too."
I went on Warp.net's Braxton page and listened to a bit of it. Liked it so much I also bought the MP3 album on Amazon. Braxton struck me at first as a bit of a 21st century Zappa type. This morning I re-listened carefully to the entire album and am not sure it will hold up to a lot of replaying. But it is delightful inspired music. Nice music, that is.