I have a new hero, Adam Serwer. I've had his book, The Cruelty is the Point: The Past, Present, and Future of Trump's America sitting on my to-read shelf for a while. I started it yesterday. It's a collection of essays he has written beginning with "Is this the Second Redemption?" published in The Atlantic on November 10, 2016. Serwer brings together an astute understanding of the past and the present in this article. Each article is preceded by an introductory essay that has been written for this 2021 collection and updates anything needed.
But not much is needed so far. I admit I ordered this book because I liked the title. The cruelty is indeed the point of white racism. But I had no idea that this guy existed. I am enjoying it so much that I am thinking of subscribing to the Atlantic where he is still writing.
I have read the first four of thirteen chapters. Already I am marking up passages and connecting ideas. For example, Serwer does an elegant and telling comparison of "The specific dissonance of Trumpism—advocacy for discriminatory, even cruel, policies combined with vehement denials that such policies are racially motivated" as a "most recent manifestation of a contradiction as old as the United States, a society founded by slaveholders on the principle that all men are created equal." Wow.
Pages later he ties in James Baldwin who, he writes, "wrote about this peculiar American delusion in 1964, arguing that the founders of the United States had a 'fatal flaw': that 'they could recognize a man when they saw one.' Because 'they had already decided that they came here to establish a free country, the only way to justify the role this chattel was playing in one's life was to say that he was not a man. That lie is the basis of our present trouble. It is an extremely complex lie."
Good stuff. Serwer's back notes indicate he is quoting from Baldwin's essay, "the White Problem" in the collection The Cross of Redemption.
Like so many of Serwer's references, this 2010 publication will go on my to-read list.
I can only link yesterday's video. The link should begin at about where my piece starts. They did a good job on it. Here's a link to the program.
This is an article from the Smithsonian Magazine. A lot of is rehash of lionizing the excellent Butler. But there this picture of her typewrite.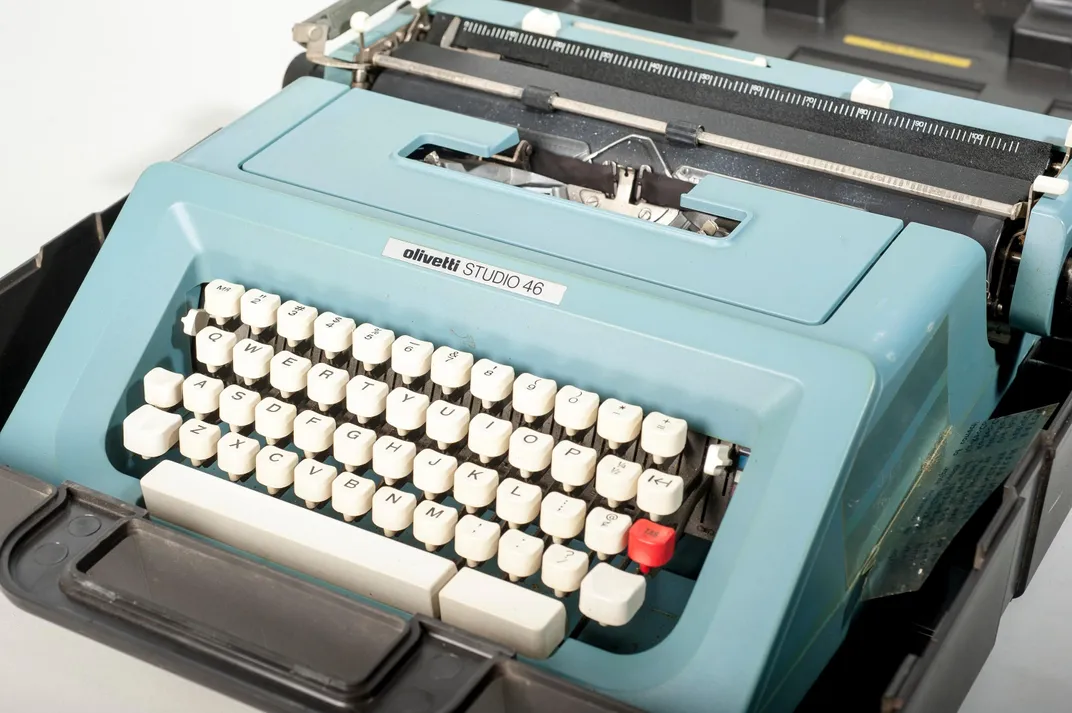 I can't remember who recommended this, but they said that thought they weren't that interested in boxing the writing was elegant. It happens to be in the Atlantic.