Thinking about Musical Performance
Overall church went well musically yesterday. I had several absences in the choir. Eileen, herself, was too ill to go to church. The anthem had some high notes for sopranos so I had to delay rehearsing it until their voices were warmed up. We were a small group of singers but they did a very credible job on a lot of new stuff for Advent including a charming little anthem, "O Comfort, Now My People" by Thomas Pavlechko.
Unfortunately, I had a couple of bad moments in the famous Bach Wachet Auf organ piece. I was disappointed. I understood that though the parts that I found difficult and had rehearsed the most went well, there were other new mistakes in at least two sections. I would like to attribute this to being distracted but think it's probably preparation.
In our last worship commission meeting, I thought we had decided to ask all people involved in the upcoming Eucharist as leaders (readers, acolytes, choir members) to do their organizing and talking in the commons area just outside the church and to keep their presence and talking at a minimum in the back of the church. This was not only to help it be quieter, but also to address the fact that this area becomes easily congested as people make their way into the room for church.
Accordingly I have instructed the choir the two Sundays since this meeting to keep talking to a minimum in the choir area and to wait until the prelude is over before descending to the back of the church to line up for the procession.
It would seem that ours is the only ministry which is trying to do this. It was talking and movement around the back of the church by worship leaders which was my distraction yesterday. I try to brace myself for this kind of distraction by immersing myself deeper into the music. That failed yesterday for sure. My distraction was increased by the silly discussion in the worship commission, so that not only was I distracted by the movement and sound, but also by the fact that ministries were ignoring (weren't informed of?) this idea.
On Sunday afternoons, it's easy for me to feel glum, to lose confidence in my abilities and to even feel like a failure. It's just part of the territory. When I complained about my disappointment in my playing, Eileen said that I was too hard on myself. I responded if I don't pay attention, then no one will be paying attention to how well I play.
Mom's nursing home was on lock down again. I decided to walk over to church and practice organ. I was still stinging from my morning performance. Also, I haven't been exercising (feeling a bit ill myself) so a second walk over to church would give me some more exercise.

I spent a couple hours there. I re-played through the Bach Wachet Auf pretty much convincing myself I could competently do so. Then I worked on the first trio sonata in Eb by Bach, all movements. I was inspired to do this after reading about them in Peter Williams book on Bach's organ music (see the next section in this blog). I finished up rehearsing upcoming Distler and discovered a wonderful prelude and fugue by Krebs.
I own a couple volumes of Krebs organ music. I have read through some of volume one. Recently I have been reading through stuff in volume two and finding it very attractive and interesting. The prelude and fugue I read yesterday from my used copy had been carefully marked up for performance by the previous owner.
So not only was I in the presence of the musical mind of Bach's student, Krebs, I felt like someone besides me found value in the music and had preceded me and helped me with it.
After coming home, I told Eileen that she was right. I was too hard on myself. I realized that if someone else had made mistakes like I had that morning, I would have no problem with it and encourage them to look beyond it.
I read recently in one of my music books about the idea that recording has had the effect that musicians are more sensitive about performing accurately in public. This leads them to prepare their notes more thoroughly so that audiences won't dismiss a performance with a mistake in it. But consequently performers also will be less adventuresome and take less musical risks to avoid  not sounding like a recording.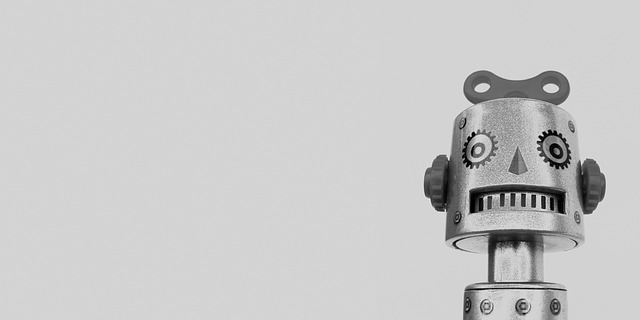 Sheesh.
Figuring out how to read music scholarship
A footnote in Bernard D. Sherman's interview of John Butt (Early Music p.182, f. 16) alerted me to the fact that I already owned at least one good musicology book from this century: Peter Williams one volume revision of his previous two volumes on Bach's organ music (The Organ Music of Bach: Second Edition,  2003).
I happily pulled it out of my collection and added it to my stack of daily reading on music. Sitting alone in my living room in Holland Michigan, I am learning how to read carefully books like Williams's and essays like ones by Butt (the Bach scholar I have recently discovered) and Sherman's meticulous interviews. I almost always read footnotes. But when I looked up John Butt in Peter Williams in the index and found several pages where he was mentioned, I learned more about how to cross refer and understand the erudite arguments and observations of a scholar like Williams.
I looked in vain for mention of John Butt on the pages in the index. Finally after several readings, I realized that the mention was in a shorthand citation that looked like this:  (Butt, 1990). I then turned to the bibliography and understood that this was referring to a book by Butt published in 1990. Williams also cross refers to stuff like the critical apparatus of the Barenreiter edition of Bach (KB = Kristischer Bericht, the little volumes in German that accompany the larger "works" of Bach volumes that are the standard for scholars these days) and (Peters I 1844) refers to the ancient Peters edition of Bach's organ music that many of us organist own along with more current editions.