Maintaining equilibrium
Eileen and I had date night last night.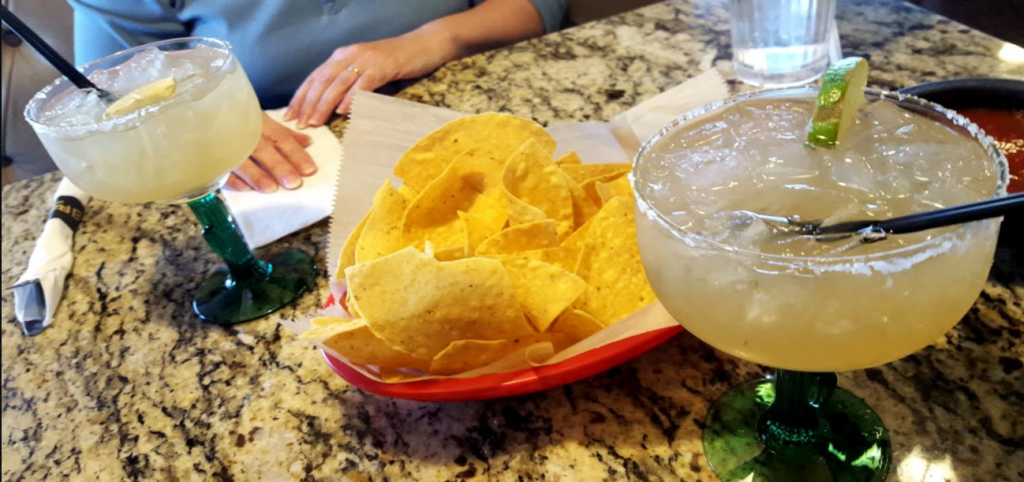 During the course of the meal I mentioned to Eileen that I am working harder at not being cantankerous. But since as I age I seem to be getting more cantankerous, so she probably can't tell the difference. She smiled.
Short blog today?
I need to keep this brief. I would like to write a bulletin article for this weekend and I haven't begun it yet. I need to get working on it and I slept in a bit this morning.  Yesterday I chose organ music for a week from this Sunday. I was able to find acceptable pieces for the beginning and closing hymn. The opening hymn will be "Signs of endings all around us," by Dean W. Nelson sung to the sturdy tune TON-Y-BOTEL. I found a Charles Ore setting I can stand. I like Ore's work. It's often a bit irregular rhythmically and that appeals to me.
Closing hymn will be "Lord Christ, when first thou cam'st to earth" by Walter Russell Bowie sung to MIT FRUEDEN ZART. I found a neat little setting by Ernst Pepping to learn for the postlude.
I have to get all of this into the office today. Mary Miller, the person who puts together the bulletin, is going out of town next week and has asked for this information.
Choosing Choral Music
I spent another hour yesterday working on choosing upcoming choral anthems. I'm seriously considering singing most of our Christmas Eve anthems out of one collection, Carols for Choirs.
I would find that satisfying on more than one level. I purchased our copies of this book for fifty cents a piece at a local thrift shop.  They currently retail at $19 a volume. I'm looking at singing some lovely stuff out of it, including works by Vaughan Williams and William Walton. These two are a bit more work. I have to narrow down my choices today so we can get to work tonight.
Eileen thought this was biased against Trump. I still think it's interesting.
Actually it was identified on the back as "John Brown." It apparently was so huge that no one had turned the thing to see the name.
I'm not a fan, but I did find this interview interesting.
Reds mean something different is going on chemically from the other colors leaves turn. They're not completely sure why but have some ideas.
I've been eating more butter, mayo, egg yolks and avocados, yet my cholesterol went down a bit.