Elizabeth gets on a plane and flies away to China today. It has been excellent having her around. It's especially nice to have her to discuss stuff with. It helps give me perspective that there are adult minds out there thinking about stuff. And of course it's always great to have fam around.
My treadmill came in the mail. It is was in a huge box and will require a lot of assembly.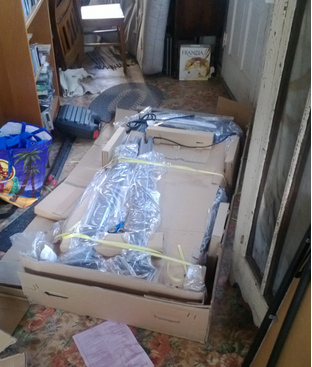 Eileen is looking forward to this. Not sure when we will get it together. In the meantime I have been dancing with the TV daily.
The garage is pretty much installed.
I just took these pics with my phone.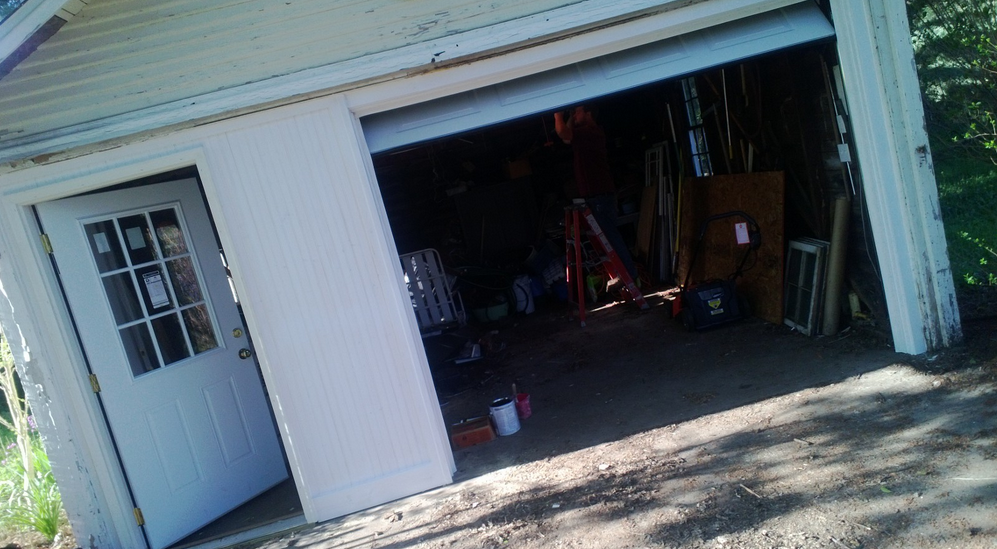 It looks like today's post is going to be mostly pics, so here's a couple more.
Lunch yesterday. Ahem. I think these people are related.
Elizabeth took these last three and put them on Facebook. I put them here for the heck of it.