Like any sane internetter I put more recent ones at the top of the list.
Updated 12/21/2012
I have never met George face to face but we have consulted and commented back and forth for several years via the miracle of the interwebs. He recently told me he was beginning to blog more.
My niece, Emily Bastian, is selling excellent hand made food via Tanglewood Bakery. Recommended.
Congress.org - Excellent site for keeping in touch.
News sources:
Fairness & Accuracy In Reporting (FAIR)
Truthdig: Drilling Beneath the Headlines
Truthout | Fearless, Independent News and Opinion
http://www.peabody.jhu.edu/psorecordings
Free online recordings of symphonic music.
http://www.gardnermuseum.org/music/artist/marlboro.asp
This museum puts recordings of its concerts online. For free. Yay!
http://www.guardian.co.uk/theguardian
http://www.bbc.co.uk/iplayer/radio
This is one resource I have been following for a long time. It's the brainchild of Denis Dutton author of The Art Instinct. I was reading it before I ever heard of him. It is a compiler and well worth checking. Only updates during the week. http://www.aldaily.com/
I got interested in the LA Times after reading it a few times on visits to California to see my son and his fam. I was surprised at how excellent some of the writing and reporting was in it. Definitely a must read t
I subscribed to the paper version for a few years, before the New York Times delivered to my little city.  It was during this time that they ran the series (that eventually won the Pulitzer prize) about the disgraceful DNA discoveries that so many felons on death row in Illinois were wrongfully convicted. It's not as good as it was but still a good paper.http://www.chicagotribune.com/
Another great institution in our country.  http://www.washingtonpost.com/
What can I say? Like others of my online sources, I used to read this before the Internet. Now I think they have quit publishing and are only available online.  Excellent clear-headed well written journalism.  http://www.csmonitor.com/
I started checking this site more regularly when my quasi-son-in-law Jeremy Daum mentioned that he thought it was one of the online sites that did breaking news best. Drudge is slimey and hates liberals but also a must for trying to track a story.
This is another compiler site. I like it because when I check it I get a sense of what are the current topics being bandied about in the Editorials and commentaries in the press. Tends to link to Op Ed type articles on several sides of any debate.  http://realclearpolitics.com/
I have been watching C-Span since its inception. The very idea that any citizen can watch broadcast of the US House or Senate is very attractive to me.  http://www.c-span.org/

The Browser: writing worth reading
This is one of those sites of links to other sites. It's purpose is to "recommend writing of lasting value to the intelligent general reader" (from its about section).
https://secure.paperbackswap.com/
I know. I know. I'm crazy. But I like the idea of trading books with people all over the country. When you mail a book to another person you get a credit. You use the credit to request a book from another person. Cool beans.
I am a fan of this radio show. It provides a rare critique of something we all experience but rarely analyze: how we get our news and what good is it. Listen to it and pledge ten bucks.
http://imslp.org/wiki/Main_Page
ISMLP = International Music Score Library Project. For anyone interested in classical sheet music, this is an invaluable site. And if you use choral music there's also http://www.cpdl.org/
http://blog.largeheartedboy.com/
I love MP3 sites where astute music lovers share new music. This is just one of the best.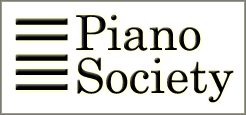 http://pianosociety.com/cms/index.php
Love classical piano music? This is a favorite site of mine to get mp3s of music I love.
This is a great site. Especially Cory Doctorow's contributions.