Although I like my new netbook, I'm not wild about Windows 7 Starter, the operating system that came with it. At first it kept me locked out each start-up until I entered a password. I managed to disable this. Then this morning I thought it might be nice to change the background on my desktop and discovered that there is no personalization with Windows 7 Starter. There is a workaround but it involves downloading a program called "Oceanis" which then will have to stay up and running all the time to correct this simple simple little thing. Good grief. Screw it.
I'm working on a playlist for my little concert I am giving at my Mom's nursing home today.  I chose a couple movements from Bach's Goldberg variations: No 13 & 19. I've also decided to play these two movements as Sunday's prelude and postlude, prelude on piano and postlude on organ. That way I get a little more mileage out of getting the pieces in my fingers.

I am thinking that contrary to my usual practice, I might not take the repeats on the 13th variation at the Nursing home. It's hard to judge, but my sense is that not everyone is a fan of classical music there. Since I do a variety, they may be patiently waiting for the "good" stuff. No need to try such good natured patience with, in effect, doubling the length of a slow piece.
At church however it's just a matter of starting the prelude a bit earlier so I have time to do the repeats.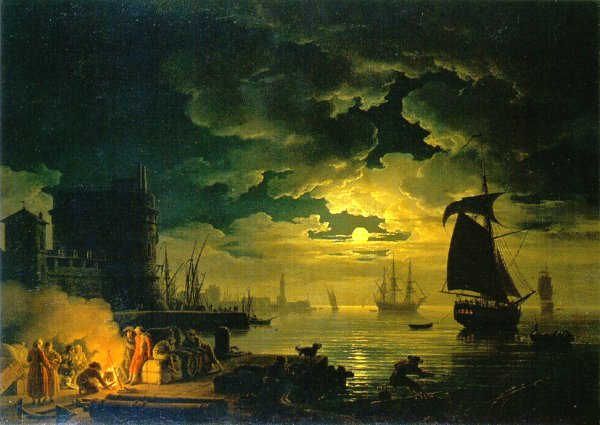 Also planning to play Debussy's "Clair de Lune" at the nursing home.  I have to perform this in June at a wedding, so it's pretty much in my fingers as well.
The good news is that when I stopped by the nursing home yesterday and checked out the piano I found it relatively in tune and in pretty good working order. Last time I played this was not the case. I had made plans to bring my electric with me today. I set it up and fiddled with the amp. I am still not satisfied with the sound, but at least got it in working order. Now I won't have to lug it over there.
I had an interesting thing happen while I was working with my elec piano and the amp. I plugged in a mic and did some singing. I was pretty much appalled at the sound of my voice. Not that it's getting worse, just that I found the sound unattractive and frankly embarrassing. Not that big a deal. I've never thought of myself as much of a singer. But I usually enjoy singing. But working with a crappy amp made listening to my own voice singing my songs a bit uncomfortable.
This is unfortunate because the Barefoot Jazz quartet wants to do some Jenkins tunes. We have a recording session Sunday and the manager (Keith Walker, a local high school band director and dad of Nate Walker, the bass player in the band) emailed me to bring some of my own tunes.
I always have to practice my songs because there are so many of them and I sing them so rarely that I don't remember them well. I will pick a few, prepare them and take them along. Maybe Nate can sing them. I know he enjoys singing in the High School "Vocal Dimensions" ensemble. Or maybe I'll sing them or we can look at doing them instrumentally. I don't think the melodies to my songs are that strong that they hold up as instrumentals, but what the heck.
*********************************************************************
Literary Stockholm Syndrome — Great Writing — Utne Reader
This essay compares the compulsiveness to read long books like Ulysses and Infinite Jest to falling in love with your kidnapper. Witty.
*********************************************************************
Utne Reader Music Sampler May 2011
From the same site as the Stockholm article. This mag puts up free mp3s temporarily each month of new music. I have found some interesting new stuff there from time to time.
*********************************************************************
How Piano Wires Changed Through Centuries : Discovery News
I thought this was interesting, but I play piano. Heh.
*********************************************************************
Nuclear proliferation: Disarmament and democracy are natural allies. – By Christopher Hitchens – Slate Magazine
My favorite complicated-war-hawk-conservative-liberal-dieing-antheist writes another interesting article.
*********************************************************************
Elevator Repair Service Performs at New York Public Library – NYTimes.com
This recent theater performance piece involving writings of Hemingway, Fitzgerald and Faulkner sounds pretty cool.
*********************************************************************