It's raining this morning in Holland Michigan. I shut off Bjork so I could listen to the rain while I do this blog post. Eileen is spending a couple of nights with Barb in Kalamazoo. She suggested I do something with cooked cabbage while she was gone. I have avoided cooking cabbage since she doesn't like the smell of it so it would be a good idea.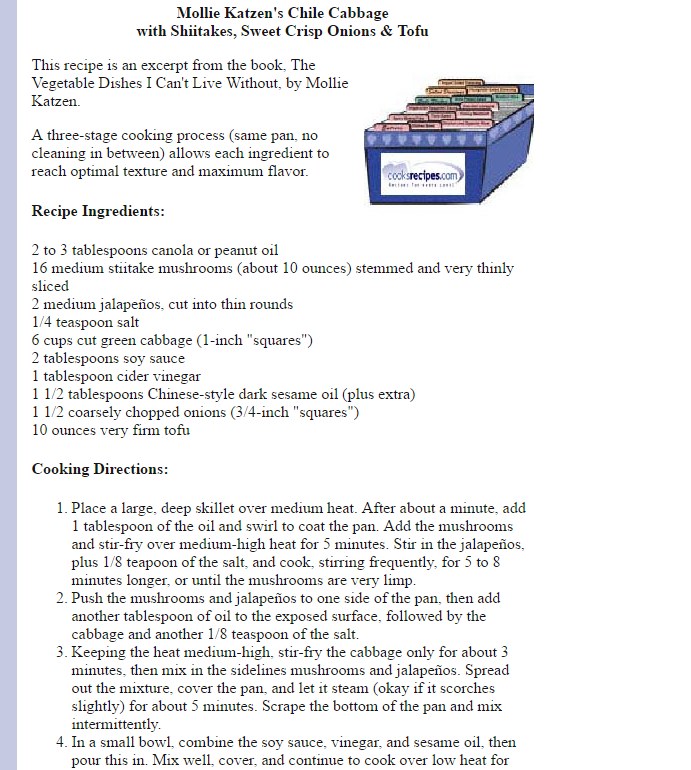 So I used Mollie Katzen's Chili Cabbage recipe as a reference(Click on the pic above for the entire recipe). I substituted portobello and white mushrooms for the shitake mushrooms. The only peppers I had in the house were some frozen roasted small mostly sweet peppers. I used rice vinegar and omitted the tofu. The result was spectacular. Leigh gave me two heads of cabbage and I already had most of one sitting in the fridge. I used it for this recipe.
I was exploring the CDs that came with my Greek Text this morning. It's been a while since I have used them. I thought I had ripped them to one of the computers but that must have been one of the ones that is defunct now. I set out to rip them. Sheesh. I downloaded Exact Audio Copy which was cumbersome to get set up. I farted around with it and then remembered that I used DB Power Amp in the past. I looked at that but it's only a 30 day trial and costs around $40. Then I thought I would just use the windows media player to listen to it. Lo and behold, it had a rip function. So I ripped the CDs.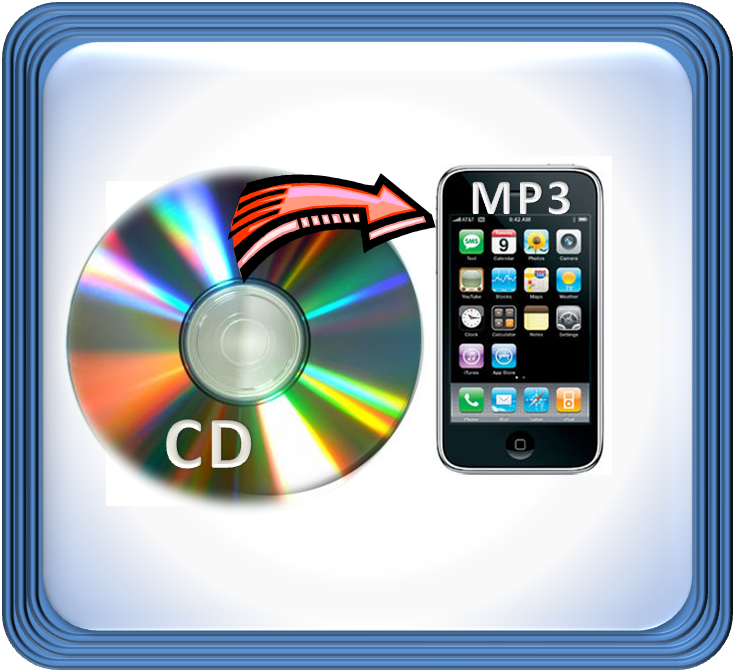 I uploaded them to my Google Drive and will be able to access them from any device in the future. That's the good news. The bad news is the chapter I am working on isn't on the CD. It skips a bunch of chapters and includes more of the difficult chapters ahead. Dang.
But another piece of good news was I practiced Hanon while the CD was being ripped.
I had my Chili Cabbage mixture for breakfast as well. I dumped some of it in the small frying pan then added whipped egg white. Yum. I'm planning a farmers market visit in the rain in a bit.
I have Muir's Mountains of California sitting in my Kindle. Whenever we venture out west, the mountains always remind me that it's time to do a little reading in it. I love the mountains near where my son and his fam live. Muir helped found the Sierra Club.
I'm glad to see this. Note that the letter says civil discourse is important. But when I read about crowds shutting down speakers usually I feel like they should be allowed to speak and the refuted. Jes sayin
Whatever Putin wants, Putin gets. Reminds me of Stalin and Shostakovich's Memoirs.
I read Ramparts as a young man. Good stuff.
Why am I not surprised that this knee jerk radical reactionary is on the Trump bandwagon. Brought to you by Holland Michigan.
I think bats are cool. I put this here partly for Sarah (Hi Sarah!) who is paranoid about them.