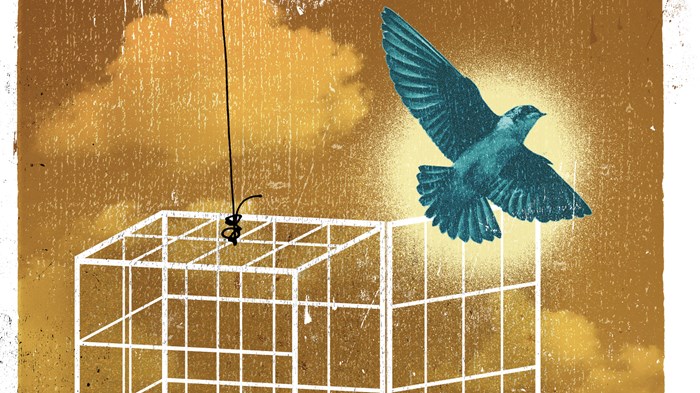 My choir did such a fine job yesterday it inspired me to consider canceling the final two rehearsals of this choral season. Our anthem next Sunday is a three part piece which the choir has picked up well. The following Sunday a three part Distler setting is scheduled. By calling a post service rehearsal next Sunday I can go over this little motet once more before performing it on Pentecost, May 20.
I emailed my boss and asked permission to do this. At the same time I emailed my brother and his wife telling them I intended to take them up on their generous offer to use their home as a hermitage this week. Jen quickly responded that she thought it was a good idea. She also added I should relax and put my foot up. She is an experienced athlete and understands the kind of injury I have sustained in my foot.
At this writing, it looks good for several days away from Holland something I sorely need.
I went over last night and rehearsed upcoming organ music. I have scheduled stuff that needs rehearsing. This means contacting the church that allows me to practice in Chelsea near my brother's house.
My organ music went well yesterday. I was especially proud of the way I registered the Magnificat by Ned Rorem. Rorem's organ music leaves a great deal to the imagination of the performer, not specifying more than dynamics. In the Magnificat, he has two themes, a dance-like one in 6/8 and a chorale in 4/4. It didn't take too much imagination to register them with distinct sounds. At the end of the piece, he combines the two themes elegantly. So it's logical to play them on two different manuals. This all came off very well yesterday.
And once again I need to say the choir performed very well. We sang a piece called JLM (Jesus Loves Me) by Bradley Phillips. It is a sensitive and unusual recasting of the words of the children's hymn. The choir and I both like it.
I also admire his online bio provided on the St. James Press website where his music is available.
"A native Texan, Bradley Phillips studied oboe and organ at Baylor University (BM) and Florida State University (MM).  He composes for both commercial and sacred spaces.  His passion for world music, non-traditional instrumental combinations, and innovative liturgical treatments are his hallmark, in and about his home of Atlanta, GA. Churches he serves quickly become acclimatized to hearing a Celtic harp imbedded in the congregation during the psalm reading, or the soft ostinato of an African mbira  played by an acolyte during communion, or a crew of tuned-PVC players pounding-out  rhythm for the closing hymn. Brad is also a registered piano technician and serves colleges, churches, and professional venues around Atlanta."
I am feeling unusually optimistic this morning and it's not only about getting some time away. Yesterday on Facebook someone posted a link to the programs for the upcoming General Convention of the Episcopal Church in the closed group Episcopal Church Musicians. The ensuing comments were copious.  You can look for yourself at the link below, but the liturgies and the music are a bit on the bland side and do not reflect the wide variety of prayer in the Episcopal church.
Besides the usual snobby comments, there were many thoughtful criticisms of the line up. All in all, I am surprised when it dawns on me that there are other Episcopalian communities led by the likes of Bradley Phillips and some of the commenters on the Facebook page who would recognize what we are doing at Grace.
This is the page with all of the programs for the upcoming General Convention of the Episcopal church on it. Note the lack of copyright notification and organ and choral music.
My daughter, Sarah, messaged me this link. There is a nice video synopsis of some interesting and beautiful music on it. Thank you, Sarah.