My colleague Rhonda has asked me about a piece I wrote a while back, a commission actually, for Marimba and Organ. I spent a good part of my morning  yesterday looking for my final manuscript. It was nowhere to be had. I found many drafts. I even found almost final drafts which were essentially intact but not polished. These drafts were both hard copies and Finale files.
I sent an email off to Peter Kurdziel who commissioned this piece and asked him if I had indeed sent the final draft to him. This was nine years ago for pete's sake.
Peter has not responded yet.
In the meantime, I thought I would spend part of my day off attempting to polish up the piece.
It's called "Pentecost Suite."
Three movements: I. Babel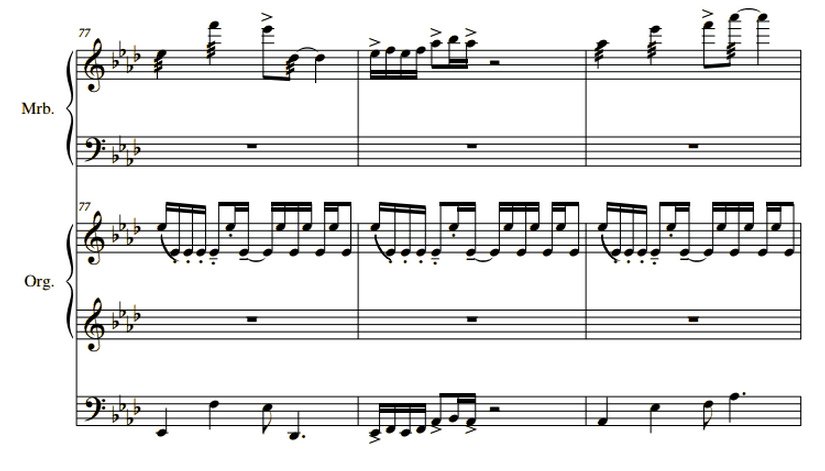 II. Smoke
and III. Bones.
The music is based on biblical images drawn from readings from the Roman Catholic Vigil for Pentecost.
In the intervening years, I had adapted the second movement for performance in Coffee shops and also made a piano solo of it (pdf).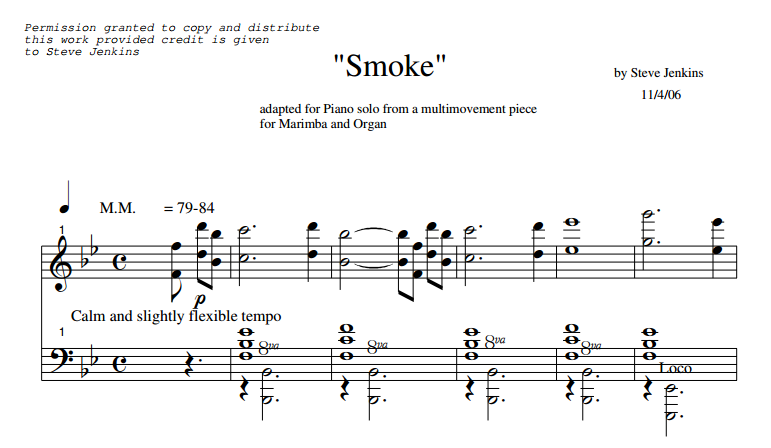 Yesterday when I reviewed  the last movement surprised me. It's really pretty good I think. I don't think the piece was ever performed. I'm pretty sure I got paid for it.
The last few years I have felt more and more eccentric in my calling as composer and musician. Isolated, my views on music are not really shared by anyone I know. On top of that I feel more and more invisible. I am beginning to conclude that this is not just my eccentricities but also my age. The older one is, the less one counts in our society. Youth is pretty much the only important phase of life to Americans.
I sometimes allow this to color my thinking about my abilities. Like Rampal in the last blog post, I wonder when people don't talk to me about music it might be because they don't appreciate my music the way I do or find my ideas relevant.
Competent people lose confidence because they assume that others who are incompetent are operating from a competent point of view. This is part off the insight I also mentioned in the last blog called the Dunning-Kruger effect.
I attempt to persist in as accurate a self assessment as I can muster. This means believing in my self as well as trying to improve my abilities.
Finding an old composition that reaffirms my competence helps.