I was killing time upstairs just before we left to go see my brother. Eileen was using the bathroom and I needed to get in. So I pulled Thomas Sebeok's I Think I Am a Verb off the shelf for a quick perusal. I've never read it, but the title has always intrigued me.
In it I read:
"There appear to be two antipodal sorts of bookmen. There are those who derive endless delight from their solitary pleasure, which they pursue like self-stimulating laboratory rats, with electrodes implanted in their anterior hypothalamus, unceasingly bar-pressing in preference to any other activity. Then there are those of us whose bar-pressing habit is rewarded solely by a change in the level of illumination—-in a word, novelty."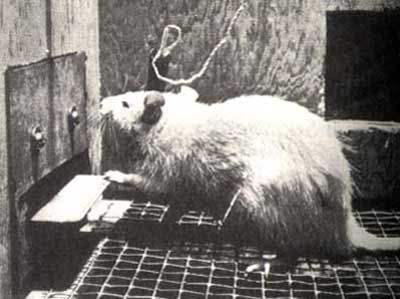 Yikes. Both descriptions fit me.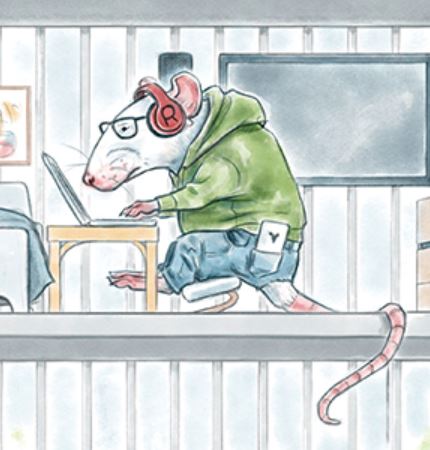 It was inspiring to see how much weight Mark had lost. He had lots of ideas for us about it. One of them was the sugar substitute, Swerve. This picture of him holding a package also shows how skinny he is getting.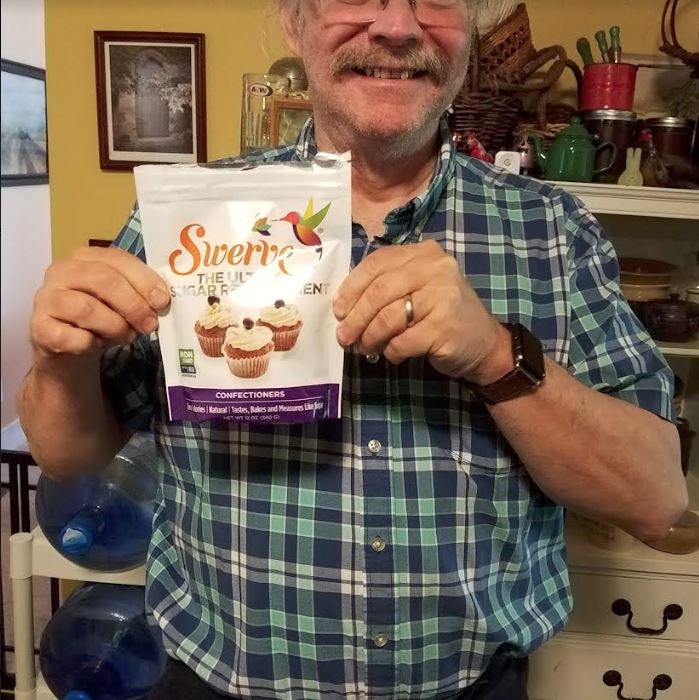 I ordered some Swerve with the Shipt order today and then used it in some strawberries and yogurt. It was good. Mark and Leigh gave us some kale. I decided to make Kale chips with it.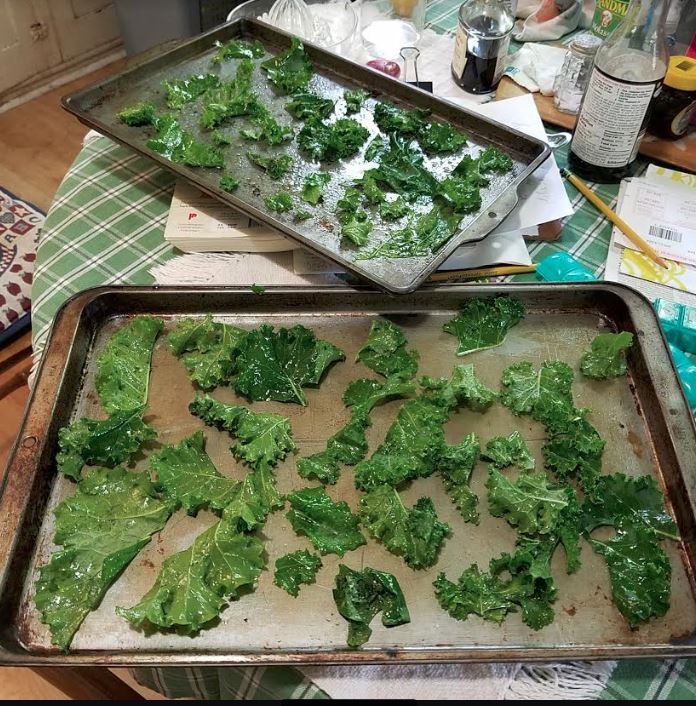 I think it's quite beautiful in the picture above. Unfortunately, the chips didn't turn out that great.
I  checked them after half the cooking time. They were already starting to over cook so out of the oven they come. Plus the recipe called for too much salt so they are a bit too salty.