Working on a Thanksgiving Menu
Possible Thanksgiving 2010 at the Jenkins house
(with a few links to recipes)

small Turkey breast (for carnivores)
Wild Rice with Butternut Squash & Blackened Pecans
Vegetarian Stuffing
Green Beans
Mashed Potatoes
Mama Stamberg's Cranberry Sauce
Anadama Bread (link to a recipe like mine, but I leave out the nutmeg)
Pear Custard Pie &
Pumpkin Pie
Eileen and I will discuss this after she gets up (and probably after my ballet class).
I am feeling a bit more rested today.  Of course, my blood pressure is up this morning. Sheesh. It stayed low all the way through my stressful schedule. I don't know what this means.  I need to get back to treadmilling. That seems to help.
I have to decide today if  I am going to play two meaty Advent organ pieces by Bach this Sunday.  (Links to James Kibbie playing them: BWV 660 BWV 661 … I will play both of them slower than he does.) I want to learn them this Advent for sure. The  choir will be singing a little easy (for them) arrangement of "Wachet Auf" or "Wake Awake" by Bach. This Sunday would be the good Sunday to perform these two. I will probably have to go to the organ bench and convince myself today.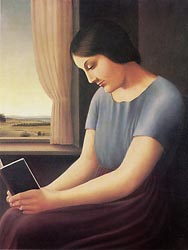 I relaxed last night and listened to the wind and rain and read English Music by Peter Ackroyd.
I am enjoying this quite a bit. He fictionalizes dream versions of many English creators including William Byrd the musician and Hogarth the artist.
In the Hogarth dream, the main character and Hogarth literally walk into this engraving of "Gin Alley":
Earlier in the book, he has the great William Byrd utter these wonderful words:
"[H]uman musique is the concordance of diverse elements in one compound by which the spiritual nature is joined with the body. What other power can solder and glue that spiritual strength, which is endued with an intellect, to a mortal and earthly frame? Only that musicke which every man that descends into himself finds in himself."

from English Music by Peter Ackroyd