So while I was sitting in the doctor's office yesterday I read most of an essay by James Garratt called "Mendelssohn and the rise of musical historicism." (found in Cambridge Companion to Mendelssohn).
Garratt mentions "an essential kinship" between Mendelssohn's struggle with how music from the past played out in his own compositions and the "post-modern" point of view.
I'm not always sure what the "post-modern" point of view is. I think mostly of the use of images and ideas that are extremely tied to the preset mostly popular culture. This is how it plays out in novels by Umberto Ecco and Salmon Rushdie.
I suspect that what Garratt calls the post-modern abandonment of the historical point of view of canon (as in a set number of works of art, music and literature that are considered monumental essential contributions to humanity that must be preserved) is something that is part of my own lifelong point of view. Also I think I have developed an adult predilection to question the idea that history (specifically but not limited to artistic history) is progressive (always proceeding to get better and better and build on the past).
The lovely irony of Garratt's position is that Mendelssohn himself is usually considered as a found historicism in music. But Garratt makes a good argument that it is just the abandonment of progressive historicism that helps clarify what Mendelssohn was doing in his own compositions beyond the kitsch that academics sometimes link to many of his works.
Garratt seems to be saying that the music of Bach and Beethoven was part of Mendelssohn's everyday musical vocabulary as he was growing up, so that his specific use of their musical languages is natural (using what is part of one's own understanding and experience is necessary to create music that makes sense both to the composer and the listener).
So Mendelssohn was sampling.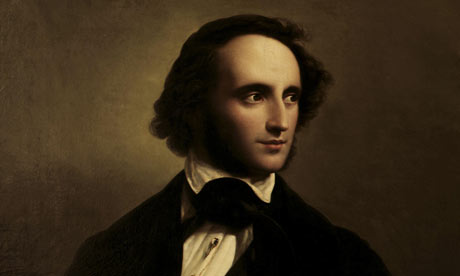 Heh.
Hip Hop Mendelssohn. Very nice.
My point is that Mendelssohn's exposure to the music of the past is very like the bewildering fragmented lovely exposure one can have to musics of all ilk today. So that when one creates new music (composing or improvising), in order for it make some kind of honest sense it can draw on a universe of musical styles and aesthetics. Eclecticism gone delirious.
This brings me to the novel I began reading last night: "Point Omega" by Dom Dellillo.
It opens with a description people walking around and wondering about a real life art work, "24 Hour Psycho," by Scottish Artist, Douglas Gordon.
I admit I was slightly disappointed that Delillo didn't invent this work. On the other hand he is creating a lovely mirror echo of derivation by using it in his novel.
"24 Hour Psycho" is an art gallery show in which an extremely slowed down version of Hitchcock's Psycho is played silently over 24 hours. It's derivative not only by using Hitchcock's movie. When I read Delillo's description last night I was reminded of Bill Viola's vivid video installations of people I saw several years ago at the Getty in L.A.
The images were vivid and in color and tended to move at a leisurely pace and then loop.
Delillo manages to create a loop in his opening chapter by using the voice of an unidentified person who is obsessed with Gordon's piece and hangs around in the dark watching it and watching other people watch it. Cleverly, he sees the main characters of the book and misidentifies them as a film professor and his assistant.
They are in reality Richard Elster, a fictional conservative think tank scholar guy who contributed to the rhetoric of US war and torture and a young film maker Jim Finley who wants to make a sort of bizarre Macnamaa type documentary of Elster standing in front of a wall in a New York loft and rambling about his experience with high ranking government officials who drew him into the creation of rationale for torture and war.
So I have saved the quotes from Delillo for last so that readers can skip them.
"Film, he thought,  is solitary."
This reminds me of Jim Morrison's attitude toward cinema.
He was fascinated by the communal solitude of watching a flickering image in the dark.
"It takes close attention to see what is happening in front of you. It takes work, pious effort, to see what you are looking at. – Delillo
"The film had the same relationship to the orginal movie that the original movie had to real lived experience. This was the departure from the departure. The original movie was fiction, this was real." – Delillo
This is about the Gordon "24 Hour Psycho" obviously. But actually "this" isn't real. It's fiction. But this sets up some lovely echoes. The piece of art actually exists while the story is made up.  And the real piece of art is itself based on a movie about a made up story. It also echoes the previous creations of Bill Viola. Which are themselves movies of real people made into art.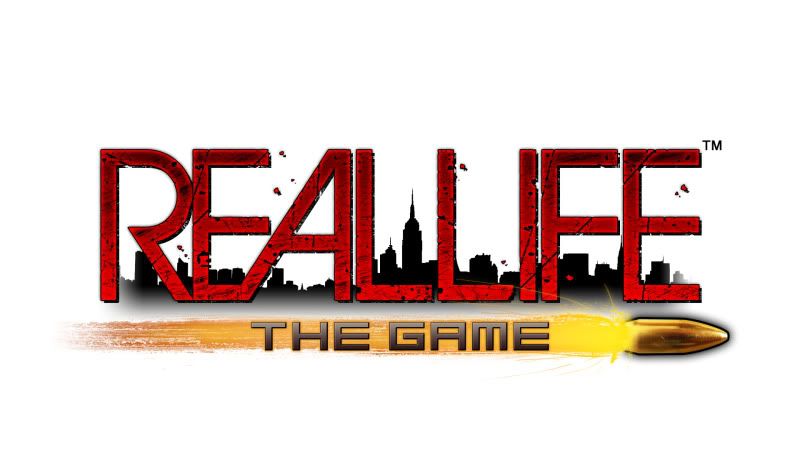 All of this makes sense to the creator in me. It is the stuff of our experience of life that we inevitably use in our creations. All art is in this sense sort of derivative. This is where I get into trouble with intellectual property concerned artists. The contemporary context and conversation of what is happening now and what has happened in the past is what helps create the sitz im leben for creations by living breathing people.
I don't really see how to avoid this.
And the my experience and probably yours, dear reader, is a bewildering fragmented kaleidescope of different styles of images and sounds.
This is really not so different from Mendelssohn or even his hero Bach. I have long been able to identify different stylistic and formal mixes in the work of Bach. He moves easily from Palestrina counterpoint to a Baroque sensibility of complexity and beauty to a use of the simple language of the Gallant style that was coming into fashion in his old age. And in the same composition.
Whew.
That's probably enough for today. "heavy business" as Zappa said in his great song: "Tuna Fish Promenade"
Chorus:
All the people in the sandwich town
think the place is great.
What if part of it's crumbling down?
Most of them probably won't be around.

They'll either be dead
or moved to San Francisco

where everyone thinks they're
heavy business.
But it's just a tuna sandwich
from another catering service."

by Frank Zappa