It looks I did the right thing when I ordered the Cliff Eisen editions of Mozart's violin sonatas. This morning after doing my Greek (and unsuccessfully searching the house for my Greek flash cards…. they are here somewhere!),  instead of turning to my biography of Cranmer by MacCulloch or my philosophical treatise, The Secular Age by Charles Taylor, I chose instead to examine volume 1 of the three volumes of Mozart violin sonatas I received in the mail yesterday (unfortunately too late for my weekly meeting with my violinist).
Eisen bases the first volume of his edition (K. 301- K. 306) on photocopies of Mozart's original handwritten manuscript ("privately owned in Switzerland") and the published first edition which apparently contains many errors. I love the way Eisen thinks about the relationship of music to performance. He notes that Mozart continually revised his works. It's not possible to make a definitive edition when thinking like Eisen does. Instead he provides as much clarity as he can in the text.
He points out that Mozart wrote no accents in these works. Instead he uses a stroke which seems to serve as both an accent and a staccato mark. When a stroke occurs over a long note it can hardly mean staccato (although after a cursory look in this volume I could not find one of these). Also he notes that in addition to two dynamic markings (the traditional P and F) Mozart also writes out "pia" and "for" in places. Eisen makes a good case that Mozart might have some crescendos and decrescendos in mind at these points.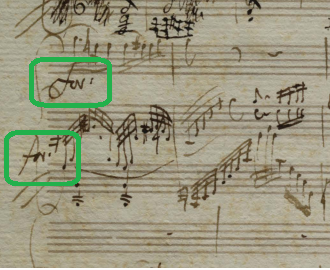 He also notes carefully where Mozart write differing articulations for the piano and the violin. In one passage in particular the piano and violin are playing the same notes in octaves and Mozart seems to have deliberately written different slurs for them.
In Eisen's words: "It is difficult to credit these differences to sloppiness or oversight." I quite like that and the result in performance is fascinating to me.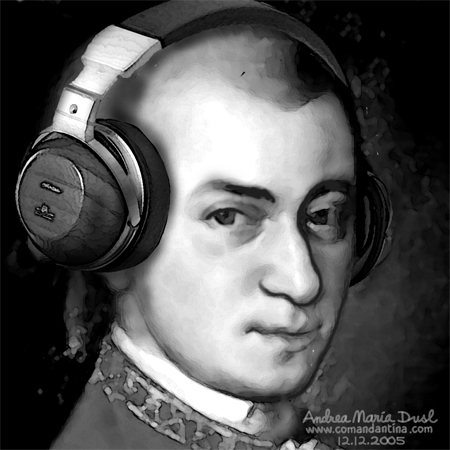 I also liked Eisen's observations on Mozart's approach to his music: "As for consistency of articulation, the notion that the 'classical style' represents a model of symmetry, balance and clarity is for the most part a 19th-century fiction, an attempt to rationalize a musical discourse—an exemplary 'absolute'—-in a world that was perceived as fundamentally irrational. As such it has little to do with Mozart's actual practice, which is based primarily on variety of both content and articulation."
Finally I was amused to find an error in Eisen's own English version of the preface I have been quoting:
After comparing the French translation I can find no reason for the second "one" above.
I totally love that there are errors in an essay discussing different readings including previous errors of a manuscript!