I don't think I'll be doing much digitizing for the next week. We are expecting my daughter, Elizabeth, her husband, Jeremy, and grand daughter Alex sometime this week. They are currently stranded in New Haven by the huge snowstorm that has hit that area and beyond. They were originally schedule to come to Chicago last night. But now it has been delayed until tomorrow evening and could easily be canceled again judging from the reports from the area.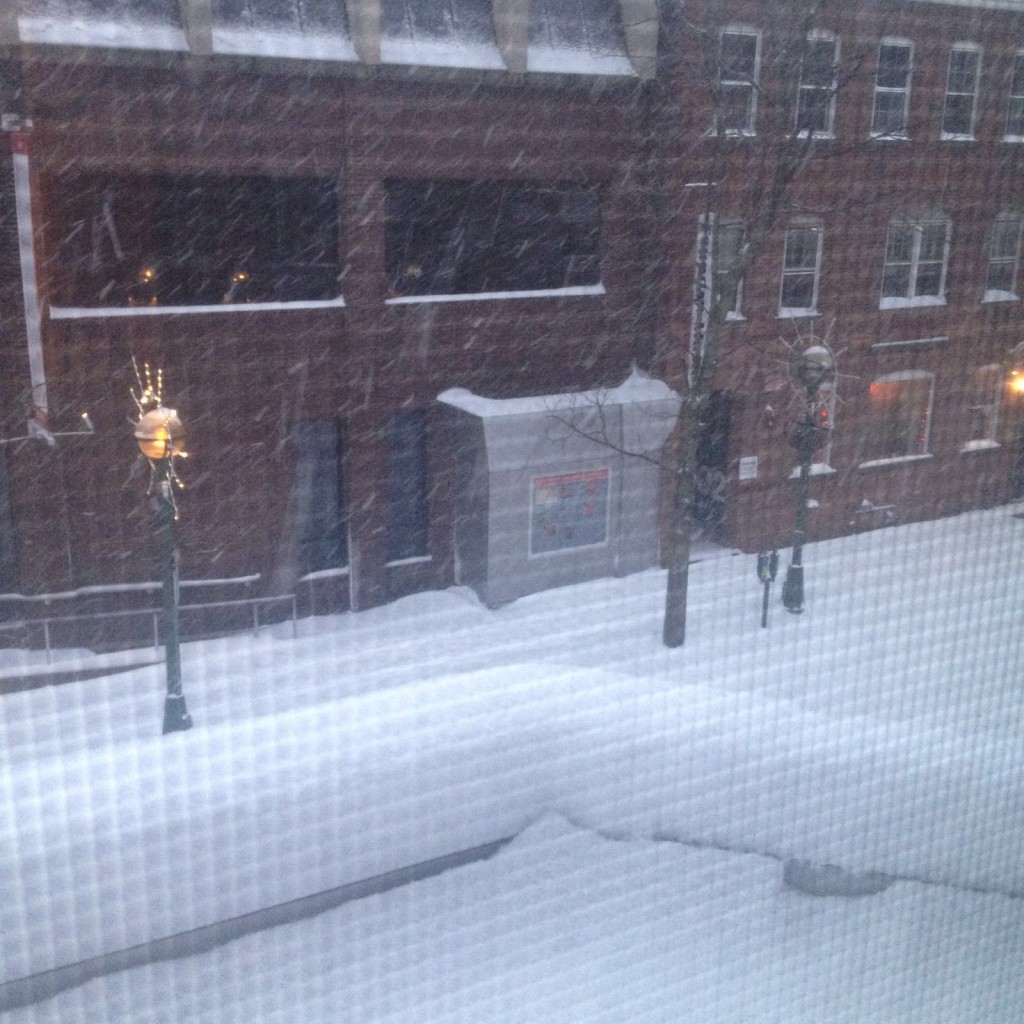 Eileen and I have prepped the house and this has meant clearing away the harpsichord tools and the tape recorder. While putting it away I noticed about 12 more tapes that I didn't realize were tucked away. They are mostly tapes of my college recitals, but one might be a tape of my Father preaching. I would like to have that.
I have been spending some time with Froberger at the organ lately.
I always think of one of my profs in grad school who liked him. Froberger died before Bach was even born. (Froberger died in 1667, Bach was born in 1685). So his music is an interesting fore runner of the baroque with a lot of freedom and imitation in his Toccatas.  I own a couple volumes of his works. I like it, but think it might be a little esoteric for many listeners, especially at church. They will work better once I get a better instrument.
Amy and I played entirely through this sonata this week. As usual with these Mozart violin sonatas, it is a wonderful piece. I found it's form intriguing.
Mozart begins and ends the first movement with this unusual material. It barrels along for a while with this sort of stuff, but then becomes very melodic.
The second section begins with the piano and violin tossing charming melodic fragments back and forth.
This builds to what sounds like a prep for a return of the main theme of the movement, but it's not the beginning theme, it's the second theme, moved from B minor to E minor, puzzling but beautiful and inevitable sounding and suddenly answering identical gestures from the first section.
The beginning theme returns to end the movement. I haven't studied this very closely but it interests me. I will bring the score home today from church and work more on understanding this lovely sonata.