Jupe's Friday
My appointment with Dr. Birky went fine. I like him. I had a lot to tell him.  To bring him up to speed I had to talk about my Aunt Ella's death; a dream I had in England and recorded in my journal; the visit with Sarah, Matthew, and Lucy; jetlag; informing my Mom about her sister's death; and other stuff I can't recall right now (Alzheimers).
I drove back to Holland and stopped at church to work on choosing upcoming anthems and practice organ.
Eileen had a headache yesterday. She needed to take it easy. After lunch, she went to bed. So I ended up doing afternoon chores by myself: library trip to pick up some Mom books, visit Mom, and grocery shop. All the while, I kept an eye on my devices to see if the dude who says he's going to sell me a synthesizer messaged me that he was home and ready for me to come and get it.
I got home around 3 PM. Nothing from the synth guy yet. Eileen was still resting.  I managed to rally myself and get on the treadmill for only the second time since returning from England. Eileen got up. I had my evening martini and we ate pizzas and watched the news.
Troilus and Cressida
So it turns out that Shakespeare wrote a play called Troilus and Cressida.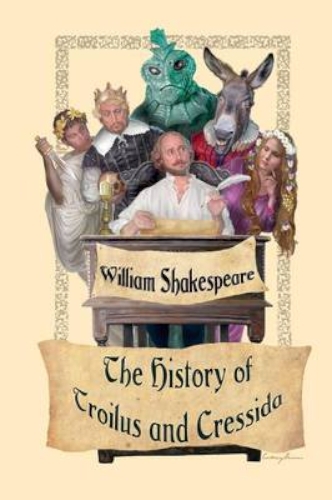 I am reading Chaucer's version of the story.
I found out this morning while reading the footnotes to the prologue to Shakespeare's Henry the VIII. So many things to read, so little time.
Stephanos
I recently ran across the Greek word for crown in my Greek studies. Hey. I knew that Stephen meant Laurel but hadn't figured out that it was a Greek word. My key translates the word as crown, but Laurel actually makes more sense in the passage where the word occurs. Socrates (Aristophanes' Socrates) says that a flea that can leap from the eyebrow of fellow sophist, Chairephon, to his own bald head is worth of an Olympic "stephanos." It seems to me that Olympic winners get "laurels" not "crowns."