I made pesto last night. It was quite good. Basil leaves were pretty cheap at one stand at the farmers market yesterday: $1.50 a bunch. I bought four bunches which turned out to be a generous amount to make my recipe.
The market is full of excellent seasonal foods this time of year. We have been enjoying tomatoes (heirloom variety) and other great veggies.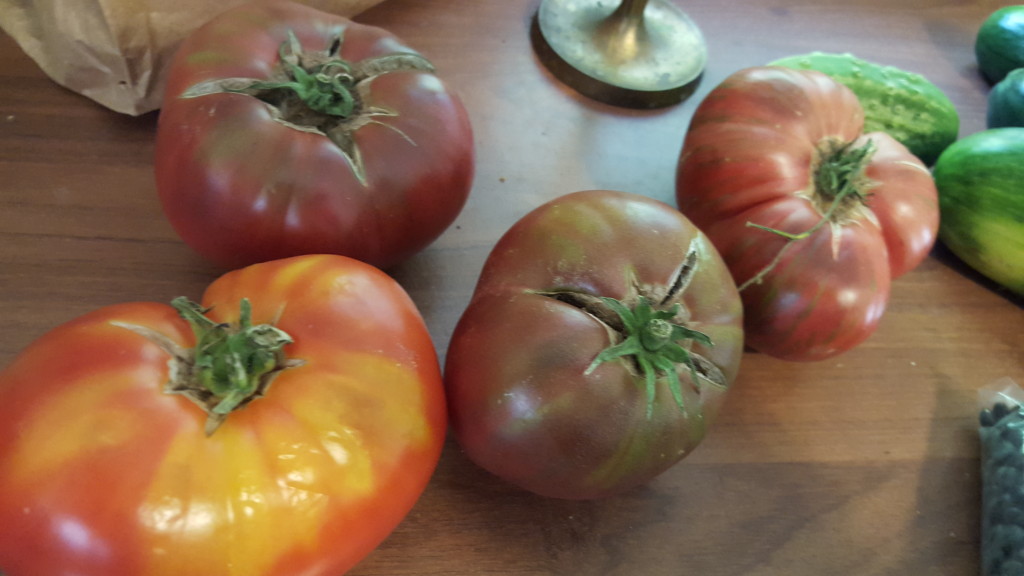 The NYT had two great articles with links to recipes yesterday.
This article links to six recipes. I don't always follow recipes but I love to read them and think about how they apply to my ingredients. I was particularly intrigued that the author of the article had tomato salad for breakfast. Why not?
I was so inspired writing this blog that I decided to have veggies and pesto for breakfast.
This looks very interesting as well. I read these articles on my tablet but looked at them online via my laptop this morning. This article includes a short video in the online version. It had me salivating this morning before breakfast.
I also figured out how to get my tablet screen keyboard to make umlauts yesterday.
It was a personal victory. You just hold the letter and options appear to select. Cool beans.