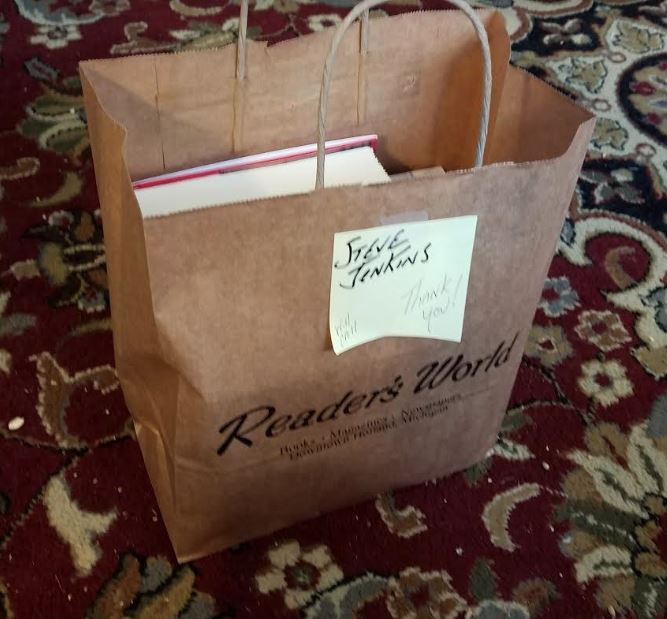 Eileen and I just got back from walking down to Readers World. Eileen walks everyday due to the pain in her leg and bottom. It continues to cause her a lot of pain. I hate it that it does. She emailed her physical therapist today.
My books came in. I ordered the next volume of Pullman's The Book of Dust and This is Shakespeare by Emma Smith. I called and asked if they had the Dark Materials trilogy by Pullman sitting on the shelf. They did so I bought a set. I think I didn't read all of that series.
Eileen just told me that she has clocked Readers World as 1 kilometer away (via the Harry Potter Wizards Unite game that she uses.
Earlier today, I made bread.
And used music came in the mail.
I own the John Stanley book on the right, but I lost the cello and flute part. Now I have them. The third book from the left is a copy of 2 Corelli church sonatas for 2 violins and keyboard also with the parts included (woohoo!)
So you can see, I'm feeling spoiled today.