I suppose I should elaborate a bit about brain being washed and ill-informed which I mentioned here all too briefly yesterday.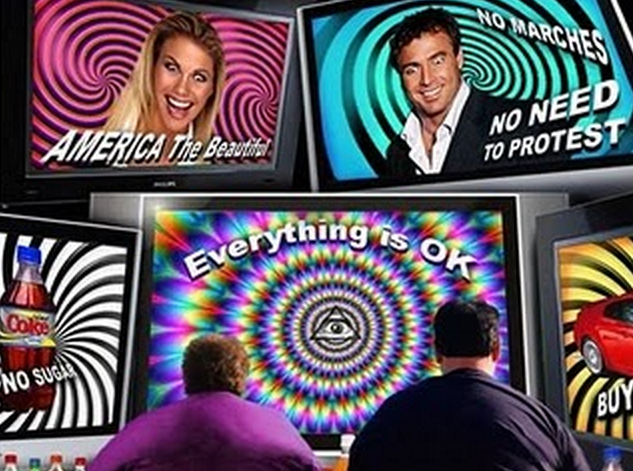 It is very easy to be brainwashed in the age of the online echo chamber and insane TV news coverage. Probably almost impossible not to have portions of our brain washed free of facts and replaced with "framing" of an issue. Again and again I watch intelligent people online seeming to back unsubstantiated sets of facts that interpret their way into falsehood.
The echo chamber effect causes the things that you disagree with to stand out and the things that you agree with to seem like part of the environment.
In order to counter act this one must develop a set of literacy skills.
An important one is sourcing of information. I know that my conservative sisters and brothers think ill of the New York Times.
But I still think that it is an important source of information in the USA.
But besides that when i see a link on Facebooger or Tweeeter, I immediately look at the URL (the web address) to see where the link originated. It makes a huge difference to me what site is being cited (so to speak).
I have been doing this sort of back story sourcing for years for news organizations and news stories.
Now on Facebooger since I have such a wide array of political points of view and education and sophistication among the people and organizations I "follow," I can see that many people (if not most) are consulting with sources that are dedicated not to accuracy or informing but instead to shaping ("framing") if not down right deception.
Speaking of being ill informed, I find that news stories flicker quickly and superficially through popular media. Many if not most people are just not paying attention anyway. And popular US media leaves out a lot (if not most) of the information. Attempting, one supposes, to make the information more accessible and compact.
I find myself asking softly to myself what I learned in my high school journalism class.
WHO?
WHAT?
WHERE?
WHEN?
WHY?
Besides the last one (WHY?), the first four are usually facts and not interpretations. And unfortunately one or more of them can be omitted when the reporting is trying to be accessible and compact.
So basically, I wonder how many people are being critical of their own approach to getting and processing information whether that be news or just continuing learning about life.
Finally the only person i can really work on in this area is myself.
The dilemma is to decide when to enter the mad conversation that is based not on clarity and learning but on something else. Reading dimly online it is impossible to see each other clearly especially in a time when people are using language in such varied ways.
Decades ago when I got the idea of having my own online web site (preblog) I envisioned a conversation online much like the idealistic Great Books conversation idea of Mortimer Adler Jr. Alder envisioned. As one absorbs the great ideas and books of Western Civilization one enters into their conversation.
Like my old idea of connecting with minds online, Adler's Great Books conversation may be unrealistically idealistic.
But there you are.