So the surgery went well. Unlike the logistic phones calls preceding it, the care was excellent. We went over early enough for a repeat of the nuclear injection test, but it did not happen. Another bit of logistic confusion about timing. One was enough. I enjoyed chatting with a RN named Jocoabie who was raised in Holland Michigan, attended Holland Christian High School and then Calvin college. Later I learned that my anesthesiologist, Dr. Phillip Hage, took 5 years of Latin as a high schooler and tested out of AP Latin translating 100 lines of the Aeneid. I told him I found it encouraging that my anesthesiologist had heard of the Aeneid, adding inwardly, much less translated some of it. He spoke about making sure he read Mythology stories to his young child. Wow.
There was a possibility I would need a skin graft to cover the where the incision was made on my head. This was not the case. That means less pain I would imagine. The pain level has been very minimal so far. I took some acetaminophen last night but that was mostly for a ghost of a headache. This morning I feel fine. However, I don't trust my energy levels at the ripe old age of 67 and I do want to do some kind of a choir rehearsal this evening. It has occurred to me to cancel my piano lesson and instead use what energy I would have for it to rehearse the Buxtehude Praeludium I have scheduled for Sunday. My back up plan on this piece is to stop about half way through it where the more counterpuntal section begins since this means more difficult pedal entries. If I do so, I will be following some of the other versions of this piece I have seen in Concordia wedding organ music collections edited by Paul Bunjes. That's good enough for me. But with a little rehearsal I should be able to pull it all off.
Last night, Eileen and I watched this delightful performance by Sir Ian McKellen. He is a favorite of ours whom we saw in Waiting for Godot in West London. I recommend the entire video which is lengthy, however I have started it at the little known Shakespeare monologue from an early collaboration (Sir McKellen talks about it before he gives a predictably moving performance of it). It's from the play Sir Thomas More Act II scene 4. 
"Wretched strangers" is another name for immigrants, eh? As Sir McKellen informs us, this passage exists in Shakespeare's handwriting. How cool is that?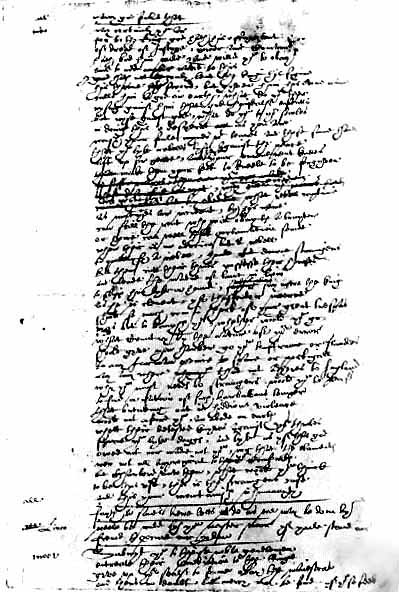 I have to say that in addition to McKellen's huge talent, I think to watch him talk to these young people reveals his fundamental decency and kindness as a human being.
P.S. It is slightly less mortifying to weep at Shakespeare and McKellen.
Here's another embed. I am a fan of this podcast and organization.  This is long. Here's a link to the  mp3.  The panelists are uneven in their coherence. I think Michelle is less clear than the other "Goldbergs" on the panel. I have only listened to the mp3 so I'm not sure exactly what's in the video but I think it's the same.