I had coffee with my illustrious colleagues, Rhonda and Jordan this morning. It was fun. Since its raining we met at Rhonda's church under an overhang there and brought our own coffee.
I tried to listen at least as much as I gabbed. I found it amusing that after living in this town for over forty years, I am still spending time listening to people complain about Hope College. Some things don't change that much. I had to share that with them.
Yesterday afternoon was a beautiful day here in Holland. I sat  in the backyard and read. Eileen put her hammock up and finally lay and listened to the waterfall she has put in her pond this year. This was a goal of hers.
I finished McBride's Song Yet Sung. It's a story about a young enslaved woman on the run. Like Harriet Tubman she has suffered a head wound, but in her case this seems to have given her visions of the future (which of course are wonderfully accurate and chilling). McBride draws three dimensional characters in a well told story. I enjoyed it. I think he writes beautifully.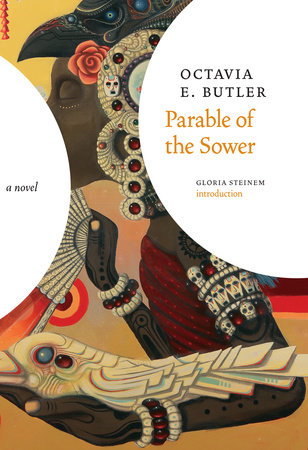 Now I'm madly trying to finish Butler's Parable of the Sower. I am anxious to start some other novels but would like to finish at least this one before beginning a new one.
I'm about half way through The Singapore Grip by J. G. Farrell. It is a merciless satirical critique of colonialism largely from the point of view of the hapless white people.
Using the word "hapless" reminds me that I recently heard Jon Meacham describe himself as a "hapless Episcopalian" then mutter that this was a redundancy. I do like him.
The Farrell is a New York Review of Books Classic and that's why i chose to read it. So far, I have found that all of the books in this series are very readable and worthwhile.
I am also about half way through reading The Complete Enderby by Burgess. It is my go to read when I want something delightful and fun.
Plus my brother (Hi Mark!) surprised me with a  book in the mail which I am looking forward to checking out, Shake It Up: Great American Writing on Rock and Pop from Elvis to Jay Z edited by Jonathan Lethem and Kevin Dettmar. Thank you, Mark!
Excuse me I have to go read.