Well, we got Mom and Dad into the ground yesterday. I was surprised at how satisfying it is to watch the ashes of someone you love go into the ground. Much better than a coffin. It felt like their mortal remains for sure to me.
The whole morning seem to go off well. We had about 30 people attend, so the food was in appropriate amounts. The caterer showed up around 9 AM. I gave him an organ tour. The crowd was basically family, a few choir members, and some musical friends. Rev Jen did her usual competent thing.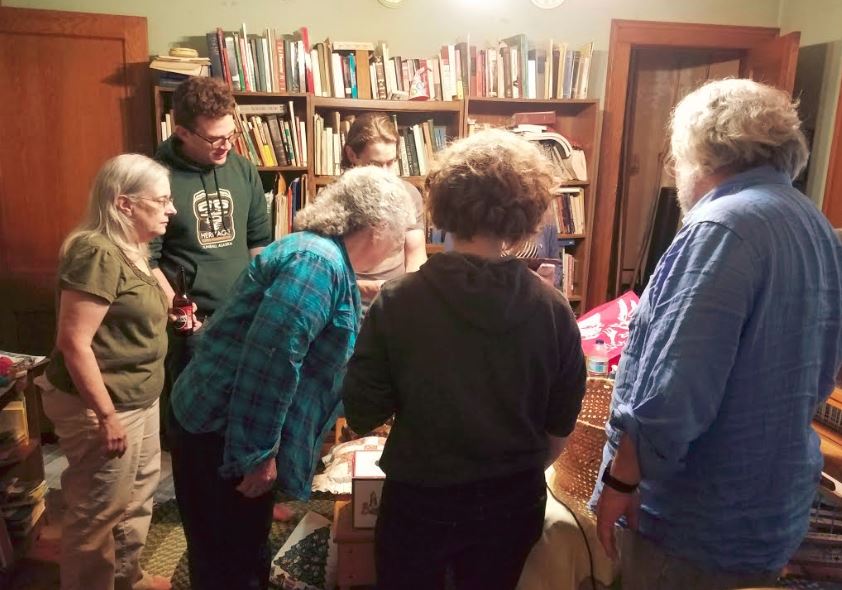 Sunday evening Eileen laid out a bunch of Mom's stuff that we want to get rid of. This seemed to be a good idea. People enjoyed checking it out and even took some of the stuff.
After cleaning up after the reception, we started the dishwasher before leaving. Later Jeremy and I came back to empty it and run it again. However, it was still going. Jeremy sat down and occupied himself with his phone. I practiced organ. By the time I was finished practicing it was just finishing up. We emptied it and filled it again. I'm going back over today to finish cleaning up.
I am feeling less and less in common with classical musicians these days. Actually with any other musicians. I'm sure about my own aesthetic (eclectic based strongly on how the music actually sounds). And I do share this aesthetic with others, just not other musicians.
No problemo. My life is good. I told my musician friends at the memorial service that I'm not a hack, but I am a whore and now not for money but for access to a good instrument.
I do enjoy playing for Sunday service and I do enjoy under playing and listening to the group sing without accompaniment, something I do in almost every service.
And even though people were laughing and chatting loudly throughout my gentle William Byrd prelude I still had fun playing it. It's a great piece of music. William Byrd makes me think of The Pentangle.
I'm pretty sure the first time I heard a Byrd piece was on a Pentangle album. Ironically it was the same piece the snobby harpsichord builder played to test out my harpsichord. I think I've mentioned that here before.
Sarah just mentioned that Bert Jansch of Pentangle died (2011). I may have known that but had forgotten.
Boy do they look old in the pic above.
I recently watched Garth Hudson in  YouTube video. He was returning to Big Pink.
He is a hero of mine. He played keyboards for The Band.
He's looking old as well.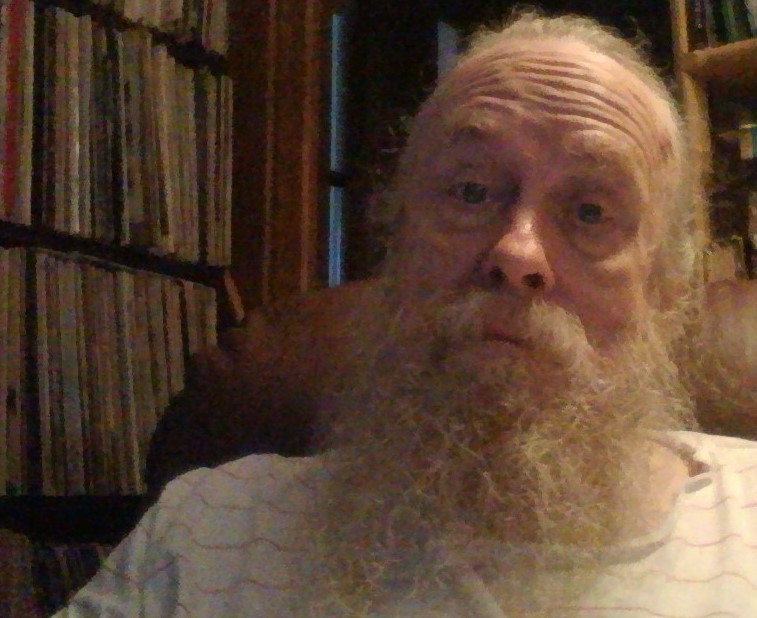 Of course, I'm getting to be an old man myself.