I skipped blogging yesterday. We have been trying not spend money but Eileen said it would be okay if I went to Readers World and spent a bit. I thought I had ordered How Do You Live? by Genzaburo Yoshino but apparently I had only asked to see it.
It's a 1937 Young Adult novel from Japan that has only recently been translated. I bought it and also The 1619 Project
Gah-Baed-Jhagwah-Buk: The Way it Happened, A Visual Culture History of the Little Traverse Bay Bands of Odawa by James M. McClurken was waiting for pick up at the library.
I sat down and looked at all the pictures in it when I got home. I'm glad that I have read a bit in The Art of Tradition by Getrude Karath and Jane and Fred Ettawageshik. Eileen noticed that in the McClurken book the white people are called Americans. The book suffers from lack of awareness of the dilemmas in connecting to this part of our heritage. The perspective in The Art of Tradition is necessarily limited but not as bad as the picture book. There are pictures of Fred in McClurken and his son, Frank, and grandfather, Jo. And many of the pictures are credited as provided by Fred Ettawageshik.
I have been pondering getting back to composing for a while. I'm still in the "look out the window" stage of this sort of thing. But reading about Michigan tribal history is helping me think about how to connect to the spirit of American Native Indians, Sorrow Songs, and Appalachian folk songs.
I have put in a request for an interlibrary loan of Philip J. Deloria's Playing Indian. Michael D. McNally footnoted this book in his introduction as editor of The Art of Tradition. McNally was describing how the writers of the 1955 book became actively engaged in the course of learning and documenting Anishinaabe lore. "They [Kurath and the Ettewageshiks] were at work when the 'Naming Ceremony at Harbor Springs, hitherto sponsored by an all-Indian organization, came under the support and direction of the Michigan Indian Foundation, a group of non-Native doctors, lawyers, and men of affairs from Detroit who summered in the region and took a hobbyist interest in Indian culture and artifacts. In 1953, under the foundation's direction, and much of the program was undertaken by white performers, the dancing even 'taken over by a group of Detroit white boy scouts, the Heyoka Wacipi.' "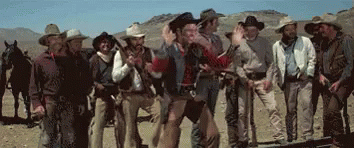 The last quote was footnoted to Deloria's book above. I am hoping it will have some philosophy and observations about appropriation of someone else's tradition.
So I am enjoying learning more about the stories, dances, and music of Native Americans and the Anishinaabe specifically, but I am increasing uncomfortable with directly using material in my own composing. I am thinking that I will probably look hard at using specific material of Sorrow Songs and Appalachian folk songs as well. It would seem that it would be easy to be inspired by this stuff without actually stealing it. Although, I did use Sorrow Songs in the my composition, BLM. Something to think about.
Lastly, we had a visit from Eric Payne today. Eileen was hoping he would help us fix our leaking flat roof and rail and then repair the water damage that it has caused in our kitchen. Unfortunately he recommended the Sharpe Construction company which has done work for us in the past. Eileen was not happy with the disconnect between what the salesman told us we were buying and what ended up being done. But Sharpe seems to be the only company for the job so I am taking over communications with them to allow Eileen not to go stark raving mad. Their rep is coming tomorrow.