In a better mood today
It was probably a combination of over exposure to church stuff, a persistent cold, and general old age that contributed to my grumpiness yesterday.
Seeing a therapist encourages me to watch and modify my behavior so I hope I didn't give in to these feelings too much yesterday. Self pity is a killer.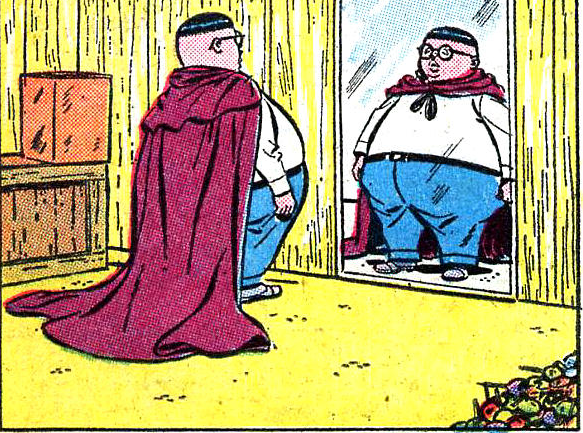 reconnecting to my cousin
I noticed recently that facelessbooger offered up my cousin Jerry as a possible "friend." I sent a request and he okayed it. Since then he has been very active on my "feed." I like this.
When I was a kid we used to travel regularly to my Mom's family in South Charleston. I have many fond memories of cousin Jerry. He was a strong influence on me and introduced to me to many things I have cherished all my life like the Bach inventions. I don't think I was much more than a blip in his life, but am glad to reconnect.
Here's a pic of Jerry with his wife Sherry on their 21st wedding anniversary back in October of this year.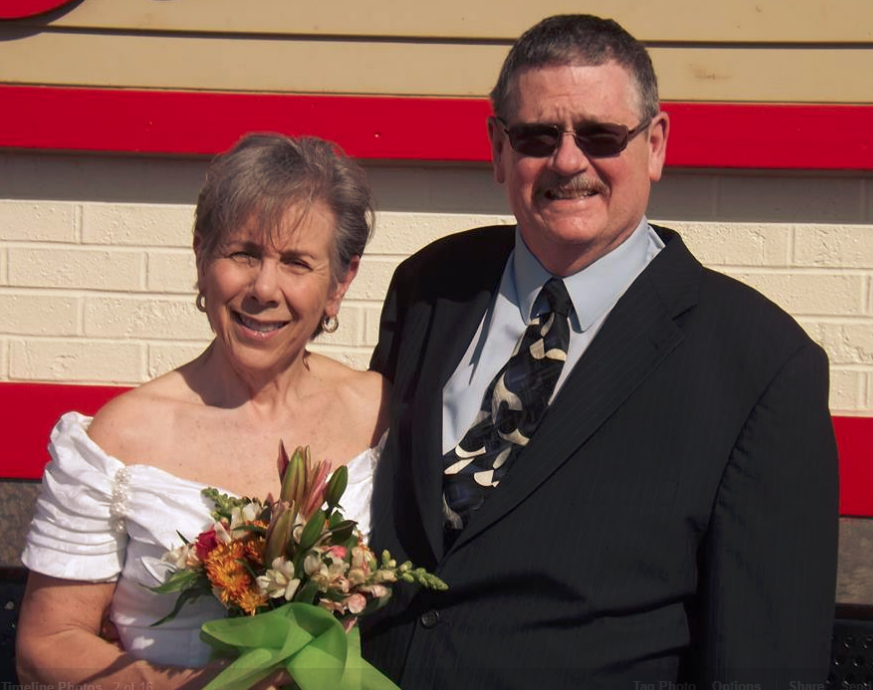 Sherry and I have been connected via social media for a while now.  I don't think I have met her, but she seems pretty cool.
feeling reconciled to my outsider status
Sometimes I wish I was a little more connected to people. But, I know that my life is good. I am lucky to live with Eileen whom I love and who loves me. I enjoy my times of solitude which I spend with my music and books. it's sort of like playing a prelude or a postlude when people are talking loudly and ignoring me. When that happens I try to go deeper into the music where I meet beauty and the creator of the music face to face. When I see the glazed eyes, the averted glance of people that I know I have stuff in common with, it's time to spend more quality time with the stuff I love and connect with minds in that manner.
distler and bach for Advent I
I discovered yesterday that I have neglected to pick hymns for Advent. So I sat down and submitted Advent I. I have been goofing off with the Schubler chorale prelude settings of Bach. I do love these. They are a bunch of transcriptions made by Bach of movements from his cantatas. Just like I enjoy the Violin Sonatas of Mozart and Bach and longed to have first hand experience of them as a keyboard player before meeting my piano trio violinist, Amy, I also love the cantatas and would enjoy conducting and/or performing them. So the Schubler chorale preludes are instant contact with this great music.
I am planning on playing the famous Wachet Auf setting by Bach for the prelude that day.
And a little piece by Distler on the same chorale for the postlude.
We are singing this hymn on Advent I.
This is a link to an excellent list of biased sources. I like what the author recommends concerning gathering information on current events:
The problem: Even typically reliable sources, whether mainstream or alternative, corporate or nonprofit, rely on particular media frames to report stories and select stories based on different notions of newsworthiness. The best thing to do in our contemporary media environment is to read/watch/listen widely and often, and to be critical of the sources we share and engage with on social media.

Melissa Zimdars author of the link
Walking through the new terrain.
"the tour of the alt-right given by Breitbart: Essentially, it's racist intellectuals, natural racists, people who make racist jokes and Nazis."
Bookmarked to read. I have followed Chomsky for years. I think it helps to remember that while he is an experience commentator his area is linguistics not history or politics.
The Southern Poverty Law Center has a good track record for reliable reporting (and prosecuting). it looks like we're going to need sources like this in the next few years.
Bannon is the Breitbart guy Trump appointed to his West Wing Staff.
I'm a fan.
I think this is hilarious.
 It might be hard to think about this right now (in Trumpland), but technology is marching us toward redefining what it means to have a job and an income. The guaranteed income is one solution. that's not quite what's going on here, but it's interesting to me, nonetheless.