Getting started late on the blog this morning.
I ran across an interesting passage or two in Reinventing Bach yesterday.
In the first passage the author Paul Elie compared the Bach cello suites as revived in the 20th century to two pieces of visual art.
The first was Gaudi's Sagrada Familia which Eileen and I saw in person in 2004.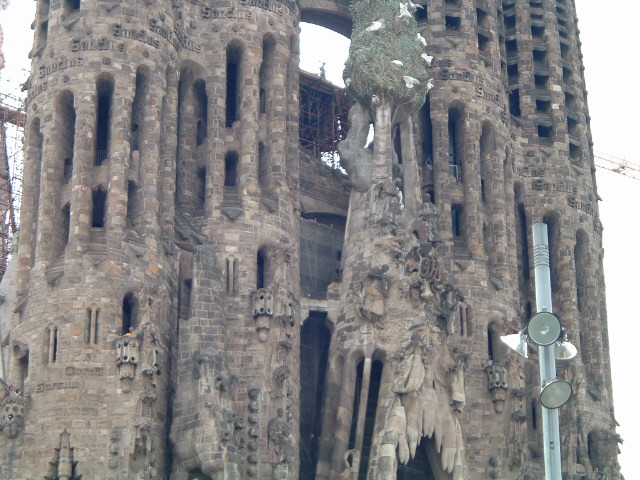 I have been a life long fan of the Casals recordings and Gaudi.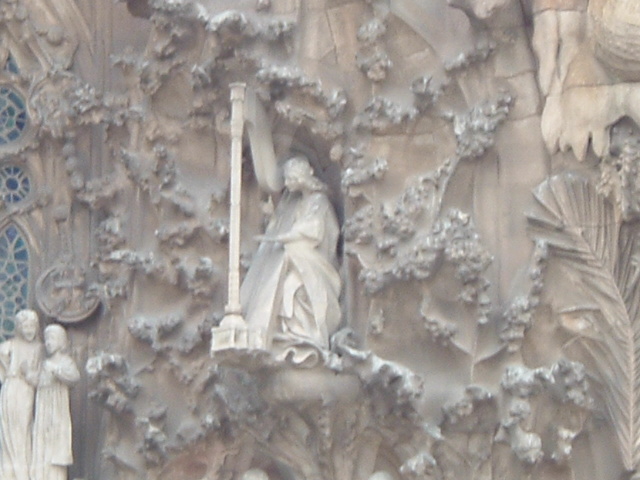 Elie used the phrase "distressed stone cathedral" in referring to Sagrada Familia.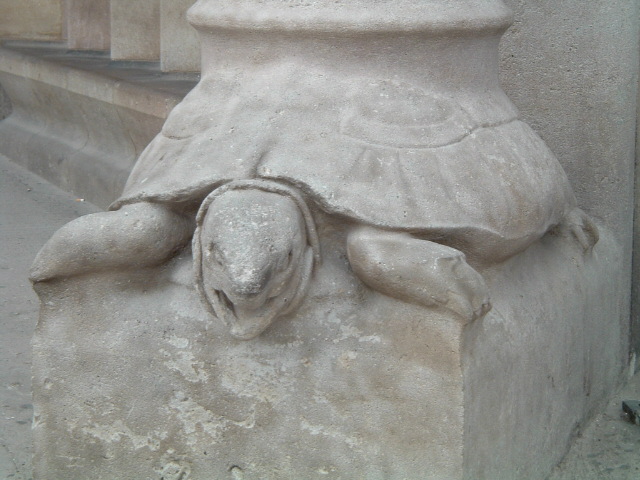 I had not connected the beauty of Gaudi' vision with Bach's cello suites. But I like the connection.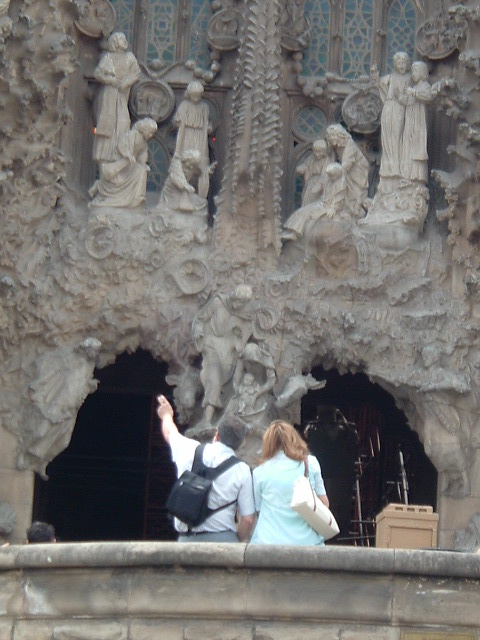 All of these Barcelona pics are from a trip Eileen and I took with Sarah and Matthew. It was an amazing experience.
This was the view from our hotel window. The "hotel" was several floors in very large building. It was also the hotel where George Orwell recuperated from being shot in the Spanish Civil War. Curiously, Elie also mentions Orwell a few paragraphs earlier in reference to this same war which was an important event in Casals life as well. Casals was living in Barcelona and actually rehearsing with an orchestra as the war began to unfold.
Elie also compares the Bach suites as played by Casals to Giacometti's Palace at 4 AM. This one I didn't know.
I think it looks pretty cool in black and white as well as color.
In addition to these visual comparisons, Elie notes the relationship of Albert Schweitzer recordings to Casals. I end with this (I quite like it).
"It is revealing to compare Casals's cello suites to the organ recordings Albert Schweitzer made at All Hallows. Schweitzer's Bach is a sound at the far end of a long dark tunnel; Casals's cello is heard up close. Schweitzer takes us back to the remote place that is the past; Casals sets out from the past to come and find us where we are."
Elie is making the point that recording changed and actually helped the dissemination of great music like Bach through wonderful recordings like Casals.