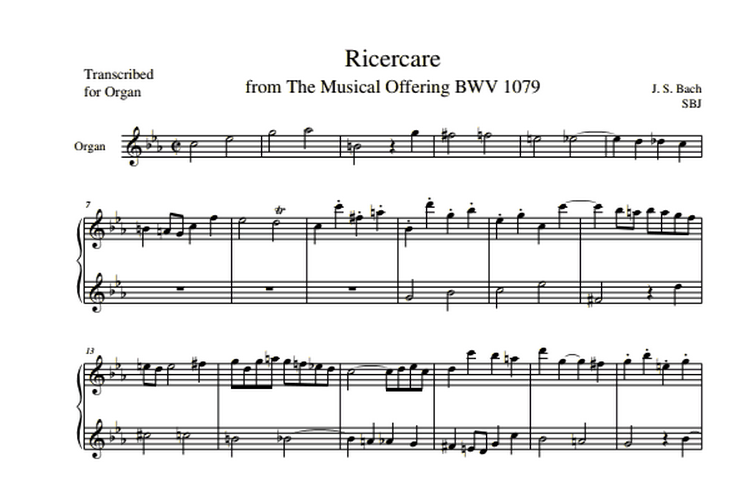 I have been working on transcribing the first movement of Bach's BWV 1079 for organ trio. First I took the piano score to the organ console and played through it. I found that it mostly worked as a trio. One section had to be transposed down an octave for the pedal. Otherwise it sits nicely on the instrument. I proofed it this morning. Now it's here:  link to pdf if anyone would like to have a copy.  Warning, it's kind of a long piece.
I decided I would just take a picture of the mess in basement at church instead of finding pics online to illustrate this process. Yesterday I filled ten more boxes with choral anthems. Originally all the stuff in this picture filled the entire room. My first task was to sort of organize it a bit so I could get around in the room. Note the billion coat hangers. Originally they were all sort of thrown into boxes. If you look carefully at the bookshelf on the left you can see where put some of them. On the right bookshelf I put the choir robes which were laying on chairs.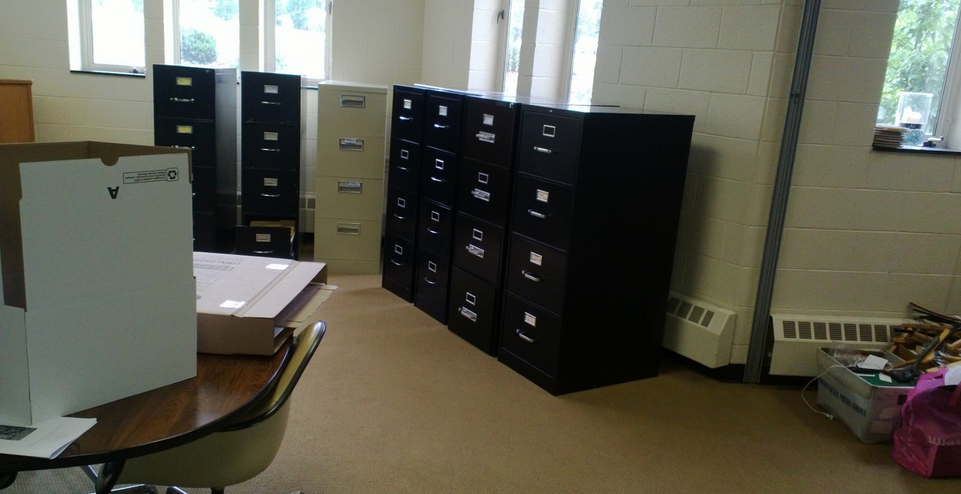 These are the old cabinets I am emptying. At this time I believe I only have two left to empty. Of course this is just the beginning of the huge job of sorting all the stuff in the other picture (including a year's worth of anthems) and then carting it all upstairs to the renovated choir room.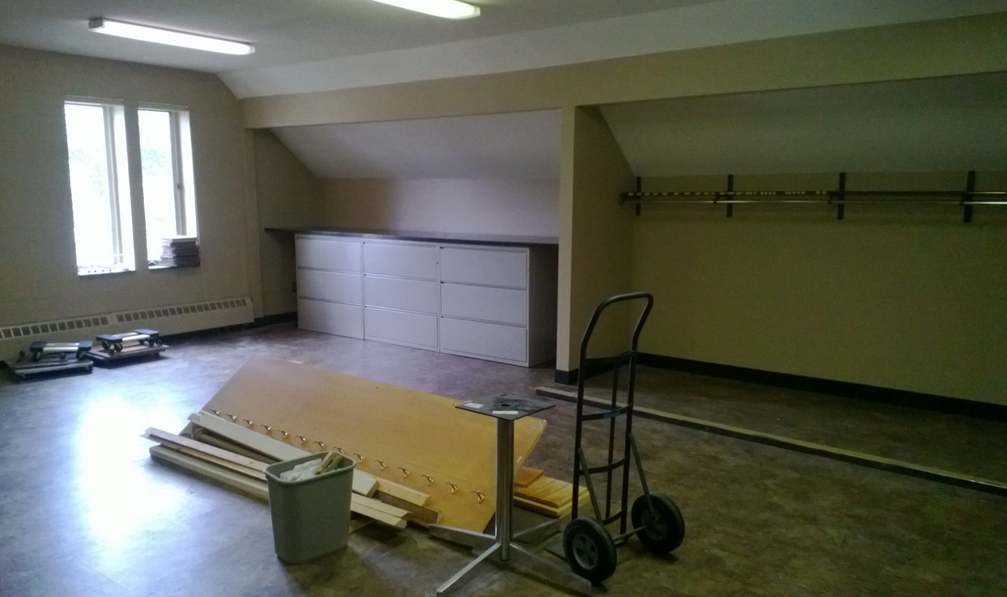 This is the room where everything is going to go. I'm hoping I can get all my files in these nine drawers. I will have to put boxes in the drawers to make them work for me. I did mention this when it was discussed, but apparently I didn't say it loud or persistently enough. No biggie.
This is what the rest of the choir room looks like now.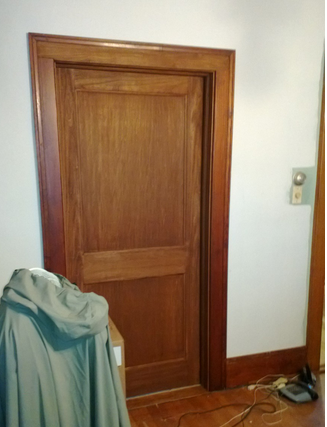 From chaos at work to chaos at home. Chris began staining the new doors yesterday.
This is the same door from the inside of the bathroom.
More later.