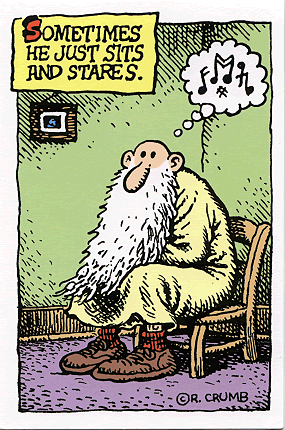 I don't have much planned for today. My cellist is in the middle of having her cello refurbished so she has no instrument, so no trio. My violinist didn't say anything about wanting to get together with just the two of us. Maybe she's feeling a bit fatigued like I am. She doesn't own a car so getting around in this weather can be challenging. So far she hasn't accepted any of my offered rides. I think she likes not being addicted to having a car.  Anyway, so I don't have anything scheduled today.
I am doing some composing. As a result of this I went back and looked at some compositions I did for a little study group back in 2009. My friend, Nick Palmer, invited a bunch of people to get together on a monthly basis and work on some compositional tasks in order to hone our skills and give each other feed back. It was a group of working Roman Catholic musicians (besides me).
Anyway, I was looking back over these pieces because I remember some techniques I was considering using again. The funny thing is I was surprised how much I liked these old compositions. They've never been performed and tend to be specifically designed to fit in the Catholic mass, but I was surprised how my present aesthetic was not offended by these old pieces. My tastes are so weird these days. I can clearly tell when music attracts me. It's a tangible reaction I have with little desire to convince others of my own predilections. My experience is that the music I make up whether improvised or composed seems to be attractive to some listeners, so what the heck. I'm not the only one who likes them.
I was examining some music that came in the mail recently. I haven't learned anything by the composer Scheidemann. He was a student of Sweelinck. What's notable about him is that he wrote a ton of organ music at a time when other composers were not specializing in it the way he did.  Rhonda loaned me her copies of music. Unfortunately, the editions that I ended up purchasing were significantly different from Rhonda's. Since she studied with Vogel who is a bit of expert on this kind of thing I'm guessing that her version is a better one. I'm going to return the editions I purchased and get the ones she has.
Having a couple of days off earlier in the week seems to have energized my Wednesday. I'm thinking another couple of days off might be just the ticket for me starting with today.
by Jill Lepore. I continue reading her lengthy history, These Truths.  I'm on page 210 of 787. She is excellent.
From the same issue as the Lepore article. I thought it was an interesting short synopsis of McCabe's book.
This is a frightening little article in today's paper.
Linda Greenhouse on Ruth Bader Ginsburg. I like the writer and subject.