Elizabeth and Alex do quite a bit of cooking together. Recently, they wanted to make animal crackers from scratch. They had a recipe for the cookie but no animal shaped cookie cutters.
So they innovated. The result was very charming. Elizabeth came up with some simple designs based on circles and portions of circles.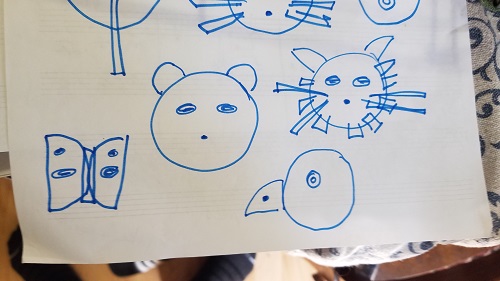 Then they got to work. I found the results charming.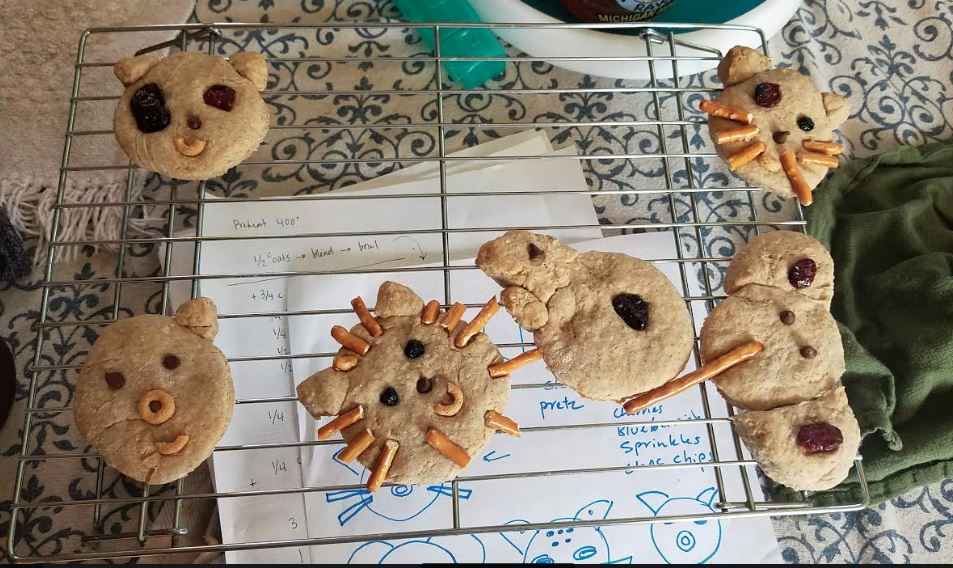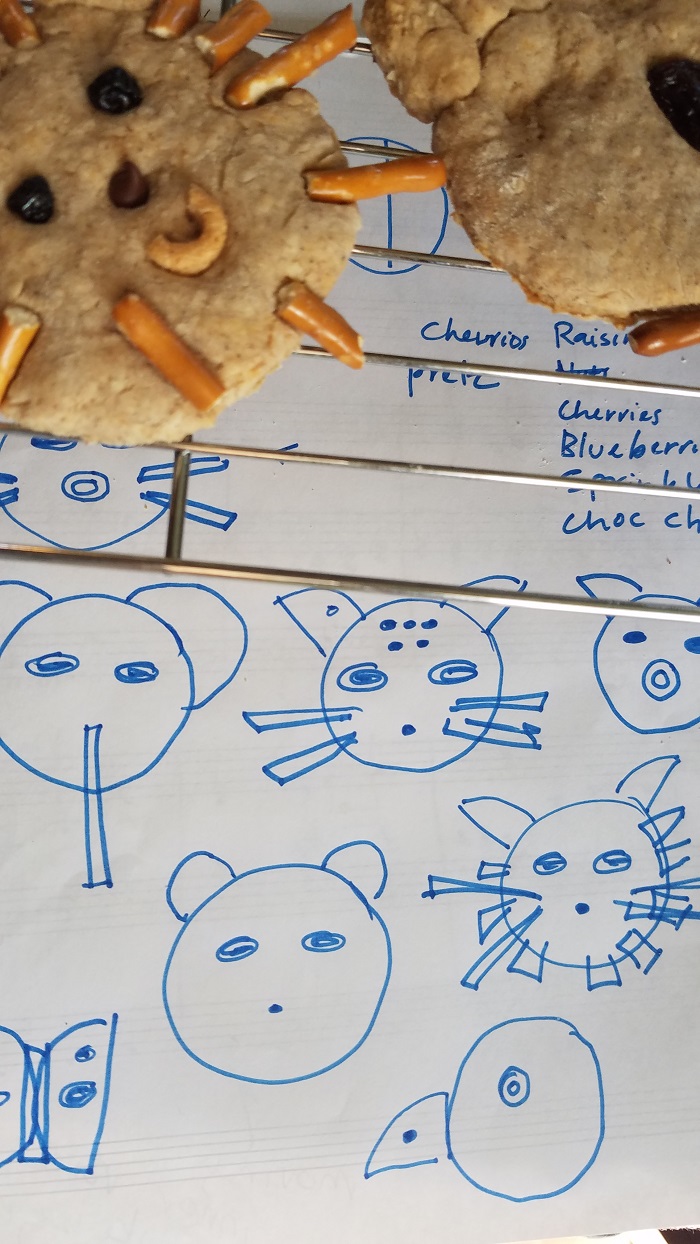 Yesterday's church streaming service went much better. I plugged headphones into the fancy mic I have been using. Since Rev Jen is on vacation, she had arranged to have someone co-ordinate the streaming. It was the first time he had done it, so it was very helpful that the headphones allowed me to hear him and  the stream on my computer. This enabled us to touch base beforehand.
This has not been the case for weeks. Rev Jen and I have been working together with me being unable to hear her at all through  my computer. Eileen would stream what we were doing live on her phone in the next room. I would run into that room to hear what was happening and then come back quickly when it was my turn to play. Unfortunately there was about a ten second delay between Eileen's phone and the actual stream which was happening (silently) on my computer.
Anyway, yesterday was much better.
I came home and immediately video chatted with my lovely daughter Sarah in England.
I haven't worked on my composition today. I had a video doctor visit this morning. It was my annual check up. The doctor had tech problems with the interface. I was able to go through the usual pre-appointment interview with the nurse, but when Fuentes came on, she was pixilated and silent. We did manage to get it to sort of work. She was understanding about me not wanted to come in person. She said that the Covid 19 thing was not working out great for her. I suspect Spectrum Health (where she works) didn't give their doctors a choice about being open during the virus. So far she hasn't gotten sick.
My health is about what it was. I have gained weight since my last check up. And although my BP went down for a few months, it has been higher in the last week. I'm wondering if this is connected to my composition project which is weighing on me heavily.
I am making progress  on the piece, but I'm planning on taking today off.  Time to rest up a bit from yesterday and, of course, get some more reading in.
My life is good.